September 15, 2021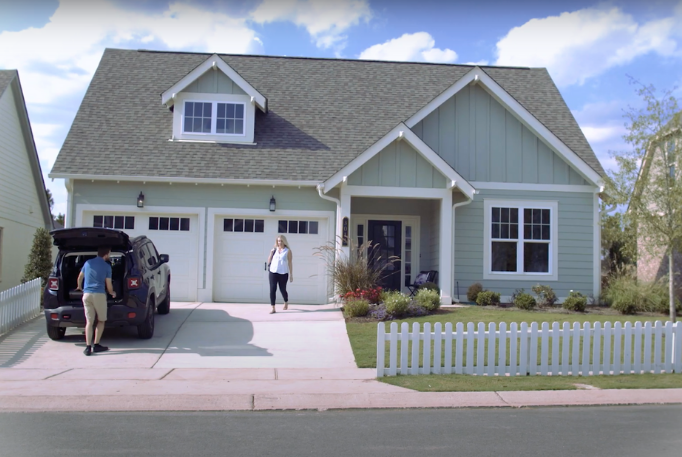 Moving to a new place, especially your first living space, can be one of the most exciting things you do as an adult. But whether it's a new house or a new apartment, there's much to consider. In fact, one of the things you may need to determine is whether you should buy/build a house or rent an apartment. With so many millennials opting to rent rather than buy, you may be wondering if purchasing a home is really worth it in 2021. Do you fall into that category? If so, here are four advantages of homeownership to consider: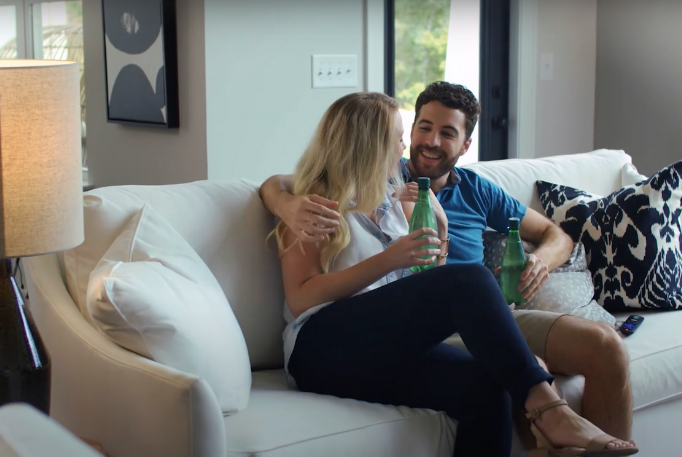 When you're ready to start shopping, be sure you are prepared with questions and a list of must-haves. Sign up below to access our FREE home buying checklist!
The Fun Perks of Buying a Home vs Renting
Pets at no extra cost
Many landlords have rules about whether you're allowed to have pets, and even what kind of pets are permitted while living on their property. If your landlord does tolerate pets, you may have to pay more costly rent. All of this can be a bummer if you are an animal lover. Of course, most people do not purchase homes just because they want to own pets (although many millennials do prioritize their animal's needs over their own when house hunting). However, if your circumstances allow you to, consider investing in your own house where your fur babies can roam free. In addition, pets increase opportunities for exercise, engaging in outdoor activities, and safely socializing. So, the move will be equally beneficial for everyone.
Inside each of our planned communities, we carefully design the amenities and landscapes with man's best friend in mind. Some of our communities have dedicated dog parks while others have gorgeous green spaces throughout the neighborhood that encourage play for everyone!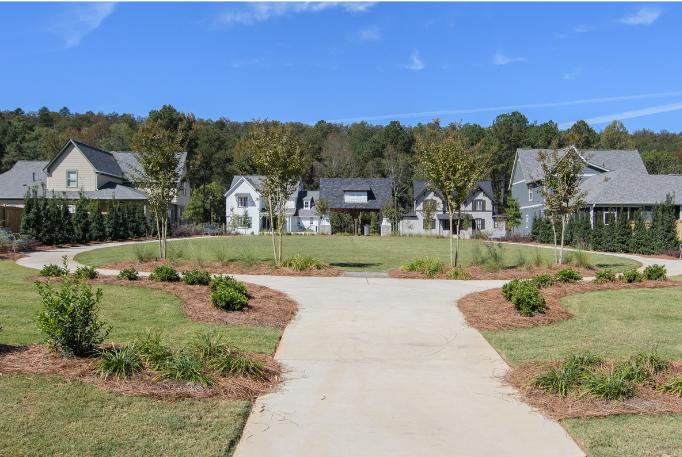 Decorate however you want
Besides being able to have pets, another perk of buying or building a house is that you can do whatever you want to when it comes to the interior. Unlike most apartments, no one can tell you whether you can paint, what colors you're allowed to paint with, or how many wall hangings you can have. It may not seem like much, but having the ability to personalize your space really adds to that homey feel. You can put the plethora of pins on your home decor Pinterest board to use without having to take into account those classic apartment decorating regulations. If you don't already have a board dedicated to home design, there are plenty of home design trends out there to help you along your journey—and it certainly will be a journey. It is likely that over time, your decor desires and personal style will change. In fact, Graham & Brown, a home design company specializing in wallpaper and paint estimates, on average, people redecorate their home every five years. Unlike living in an apartment, as your style preferences evolve while living in a house, you can update your decor every 5 years (or more) without limitations.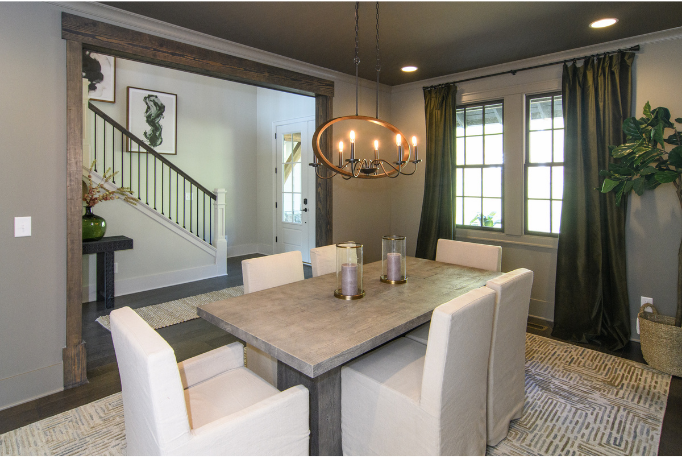 Personalizing your home beyond just furniture and decor is a perk of building new. When you choose to build a new construction home, you are able to personalize the home down to the flooring and finishes! If you are under the impression that building a new home is expensive and unattainable, you might be surprised to hear building a new home is not as costly as everyone thinks and there are even some ways you can save money when building. Read more about that here.
The Financial Perks of Buying a Home vs Renting a Home
Build equity
Some homeownership perks are less fun and more technical, but even more advantageous. Arguably the most important benefit of homeownership is the opportunity to build equity. You've probably heard of equity a million times but you may still be wondering what it is and why it is so important? Equity is the difference between what your house is currently worth and how much you owe on your mortgage. It's important because it provides access to quick money through home equity loans, which can be used for absolutely anything. Home equity, and by extension, home equity loans come in handy when emergency strikes or when you need to finance a major expense, like paying off debt or funding a required renovation project. Building up this equity is easy because all you have to do (besides purchasing a home) is pay your monthly mortgage. It is unlikely that you will need to take advantage of home equity as soon as you move into your new house, but it will probably become useful down the line if you start working on building it now. If you do need money for some sort of home-related project, you can always apply for a home improvement loan.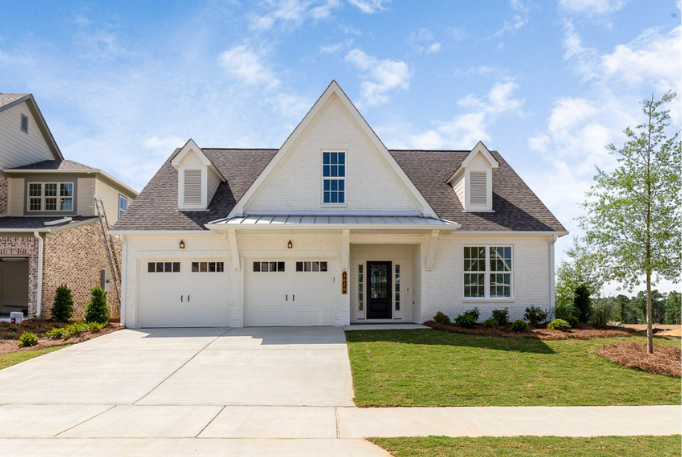 Qualify for more tax deductions
If we're being honest, who isn't looking for more tax deductions? Buying a home is one of the keys to more tax breaks. If you're not very familiar with what tax deductions are, this may not mean very much to you. According to TurboTax, "The federal tax law allows you to deduct several different personal expenses from your taxable income each year. This can really pay off during tax season because the reduction to taxable income reduces the amount of income that is subject to federal income tax." Translation: You will have less money taken out of your pocket in taxes. If you are like most people, you probably aren't a fan of tax season even if you're not the one doing the real legwork. In fact, HuffPost reports that "Some 16% of Americans would rather sit on jury duty than prepare their taxes. And 8% would rather have a tooth pulled." However, the tax deductions available to homeowners are too good to miss out on. Common tax breaks for residential property owners include mortgage interest, property taxes, home equity loan interest, and many more.
Lastly, let's not forget that in 2020 majority of homeowners were forced to make their living spaces double as their working and schooling spaces. Working from home is still extremely common in 2021 and we don't see that trending down. Building a workspace into your home has never been easier with our unique flex room options. There are also tax deductions for at-home office space! Talk to your tax consultant for more tips on this.
Save Money on Utilities
Most rental units have an older footprint, which means your living space is being run with outdated technology that's ultimately costing you more money in utilities. The old windows, non-green appliances, and old insulation result in higher energy costs which are passed onto the renter to pay. If living in an energy-efficient home is your priority, consider building a new home. With new builds, you'll be able to take advantage of modern smart technology and well-engineered building materials which will dramatically lower your monthly energy consumption and costs.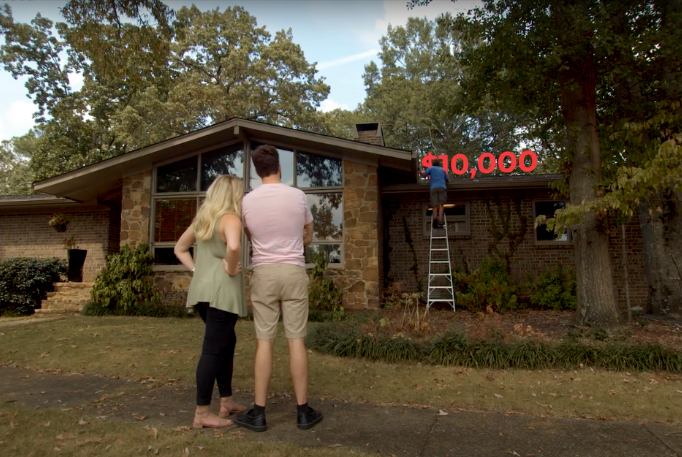 As you can tell, there are so many perks of owning a home! When it comes to shopping for the perfect home you'll also want to weigh your options of buying new vs. used. Watch this video to understand the perks of building new vs. buying used. 
Ready to start your home search?
Explore Our Communities