March 31, 2021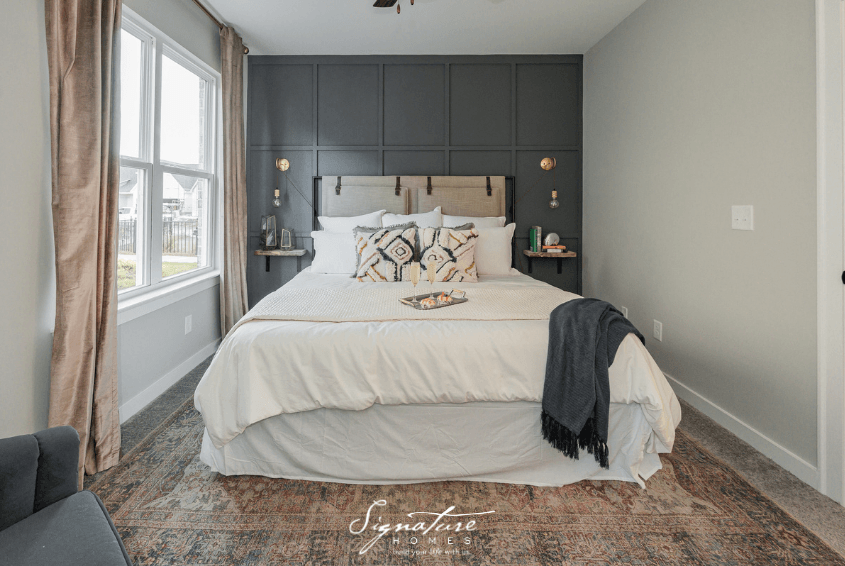 Designing a home from scratch is no small task. In fact, most would consider building a new home and designing the interiors all by yourself to be a daunting task. We agree; designing a home is a full-time job, which is why we have a dedicated team of designers at your disposal when you choose to build with Signature Homes!
Subscribe Below to Get our
Top 10 Most Popular Paint Colors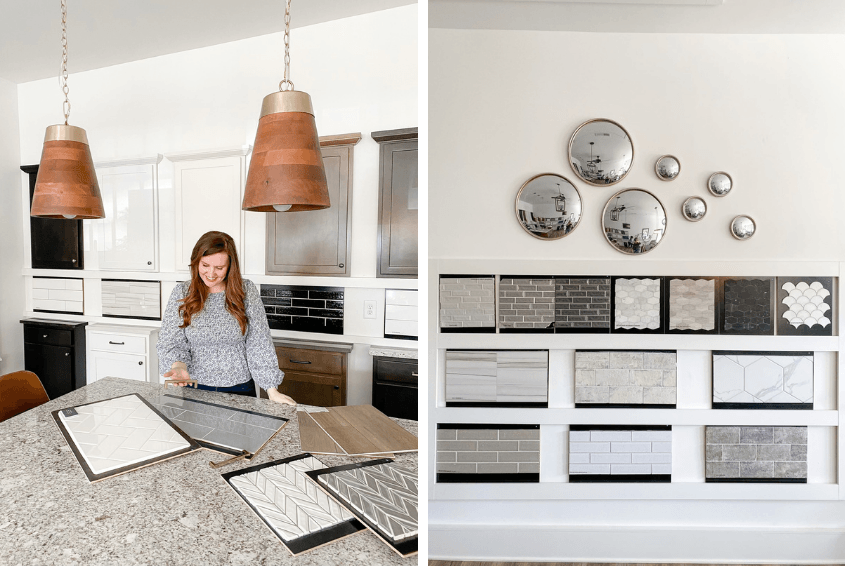 From finding the perfect floor plan, selecting features and finishes, and completing final checklists — building a home takes time, as well as expertise. Luckily, Signature Homes equips you with the tools and team members you need to make your home building experience smooth instead of stressful.
Today, we'll take you through our building and design process from studs to final installs.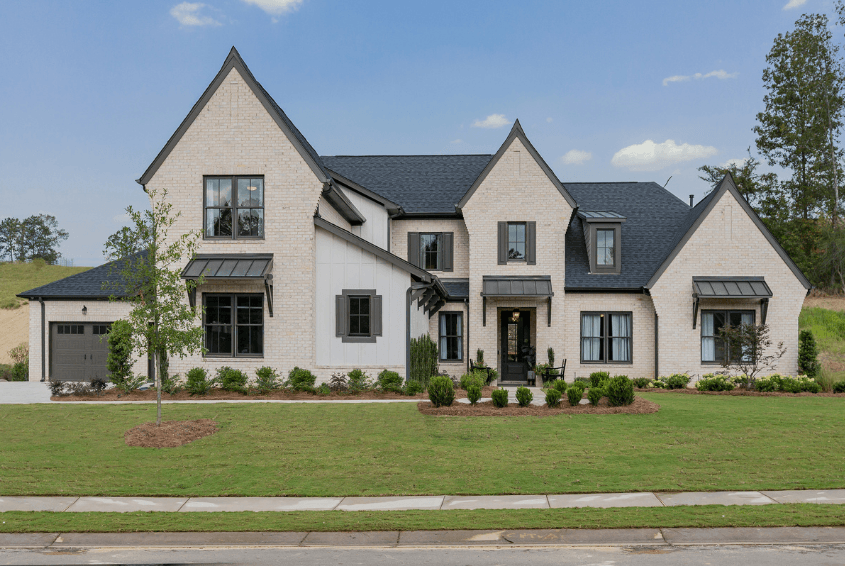 New Home Building Process
Are you thinking about building a new home? There are so many advantages to buying new vs. used (Check out this video on how building a new home can add value in so many areas of your life).
When starting your home buying journey, you'll likely want help to find the best community and floor plan to fit your family. Look to our Signature Homes agents! They are the local experts in answering all the questions you will have when buying and building a new home. School systems, neighborhood vibe, HOA, mortgage, and contract questions — you name it, they are here to help!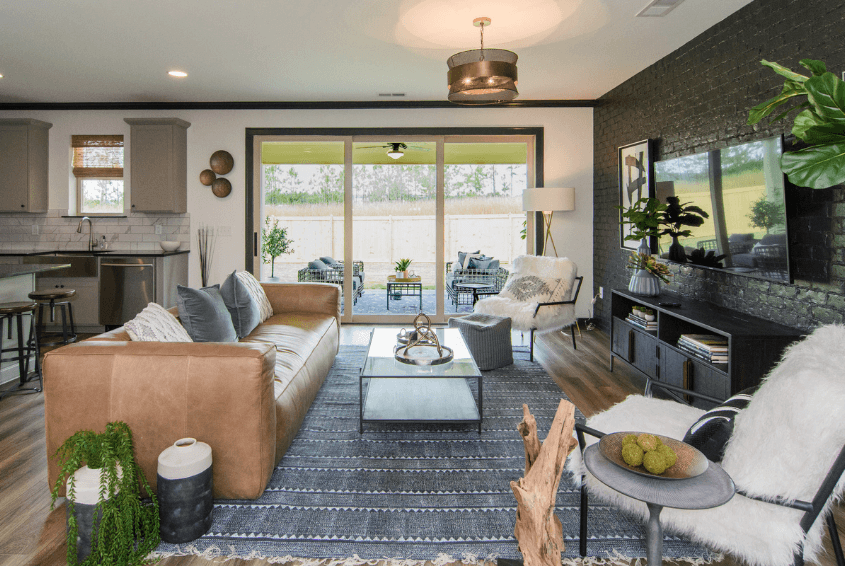 After you contract the perfect homesite and floorplan, you'll need help selecting all the features and finishes to go in your new home and that's where our professional designers come in. We are proud to offer complimentary designers to each individual client!
Read on to learn more on how you can nail your home design with confidence!
Our designers are here to guide you through designing your dream home — on your terms! We'll help you hone in on your personal style through pre-design appointments and ultimately help you nail it all down, so our builders can get to work constructing your new home. Here are a few tips on how to prepare for your appointment with our designers.
Tips for How to Prepare for Your Design Appointment 
Utilize our online tools to your advantage! You can personalize your desired floor plan using our interactive software. You can also view our design catalogs online! Each community has unique offerings. Start your journey by choosing a community!
Head to Pinterest and Instagram for home inspiration! Gather home decor ideas and styles online. Screenshot them and make an album on your phone, or print them out and bring them to your design appointments to show your designer. This will help your designer guide you in the right direction towards the design style you've always dreamed of!
Our houses are made for walking! Get out and walk through the houses that are currently under construction in our communities to gain an understanding of what design selections look like when put together in real life!
Come play house! After you sign your contract, you are welcome to come up to the design center and play around with samples and finishes to help get you closer to your design decision day. Just email your designer to make an appointment!
Don't stress! Design appointments are meant to be an exciting milestone in your home building journey. If you follow our tips above you will be on your way to enjoying your newly designed home with ease and pleasure!
Major Checkpoints in our Design and Building Process
Pre-Design – Getting familiar with your selection catalog. Start using the design tips we laid out earlier in this post!
Design Appointment – First review the lot with the builder and then step into the design gallery with your designer to start selecting everything that will go into your home, as well as on the outside of your home (exterior color, finishes, etc)
Process Plans – At this stage your designer submits selections and our plans department goes to work to redraw and personalize the home to your specifications.
Building Begins – Your designer will keep you in the loop each step of the way. Progress on your home build will be documented through a photo gallery. This is one of the ways we love to keep you updated on how your home is going. Especially great for our relocation or out-of-town homeowners who might not be able to visit their lot often to keep up with home building progress. We will also conduct builder calls every 2 weeks to keep you abreast of all. This is where you'll learn all the construction and building lingo.
Frame Review – We review the home before the drywall goes up. So, in this stage of the building process we are able to show you all the electrical, HVAC, plumbing, and door swings.
Concrete and Countertops & Tile – This huge milestone in our building process. By this stage, we are able to determine your orientation and closing date!
Orientation – Our reps will walk you through your home and demonstrate the functions of the house and go over any questions you have.
Final Walk – One week after orientation you'll walk back through the home one last time before you're off to closing on your new home!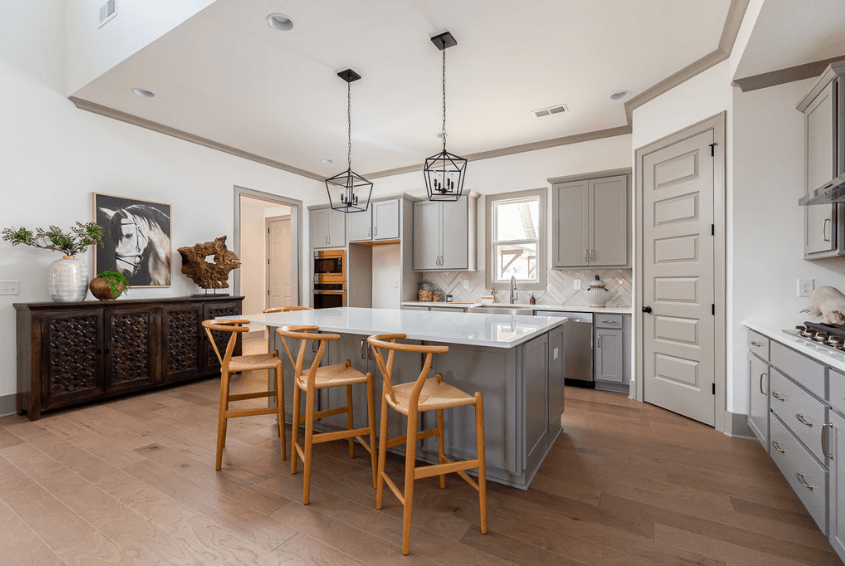 Ready to get started on your new home design? Access our design catalogs online for FREE! Start by choosing your community of interest and create an account to view the complete catalog.
One of the most common questions we get asked in person and online is about paint colors. We are sharing our TOP 10 most popular paint colors with you today! Download the guide now!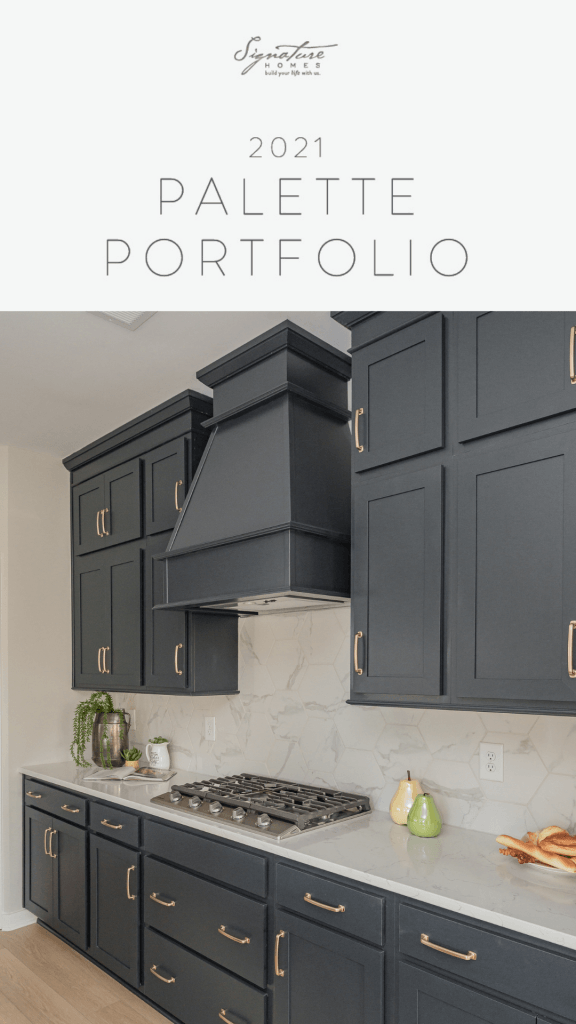 Explore Our Communities