February 24, 2021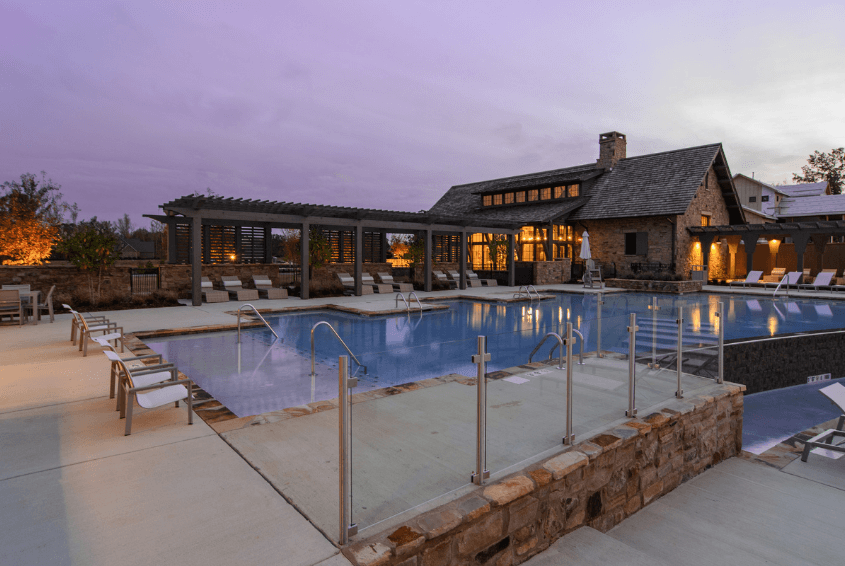 We consider ourselves community builders first, and home builders second. Why? When you build with Signature Homes you are getting more than just a hand-picked home, you are gaining access to a community, and some may argue that's becoming harder and harder to come by these days in the strong digital world we live in.
Signature Homes designs our neighborhoods with one goal in mind and that's to foster connectivity and community. We build our amenity centers to act as the central hub. They are meant to inspire our residents to connect with those within the community as well as those outside the community, like friends and family!
No matter our beliefs or background, we can all agree that getting out and having a little fun is essential to our overall health and well-being. Our resort-style communities are fluid with activities for the whole family to enjoy. Yes, even your furry family members will enjoy many of the neighborhood amenities we provide to our residents. Read on to explore what each of our amenity-rich communities has to offer you!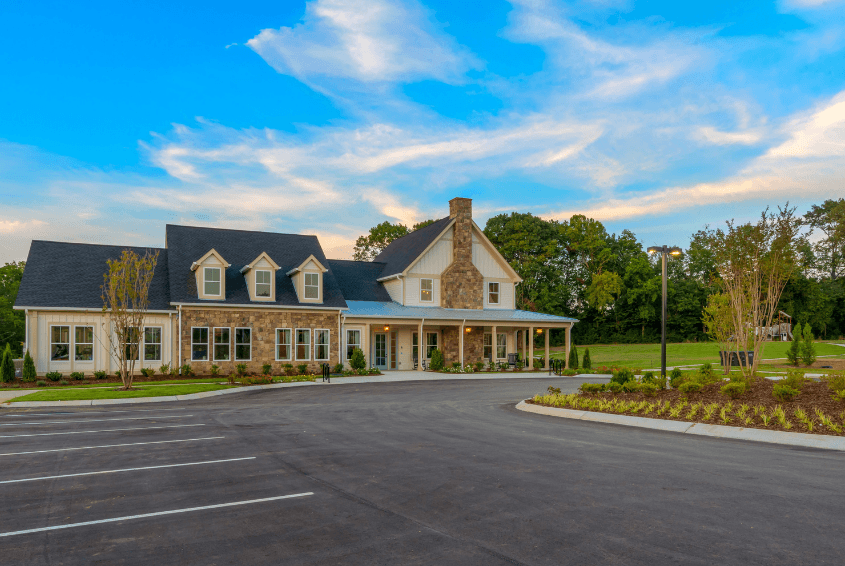 Stockton – Trussville, AL
The Trussville area continues to develop into one of the most sought-after suburbs around Birmingham, AL to live in and we can see why. The town is bustling with new development, drawing in popular restaurants, entertainment districts, and more. Our Stockton community is right in the center of all the action! Building new in Stockton gets you the square-footage you desire, the aesthetic you've always dreamed of, and a long list of amenities that truly make it feel like resort-living all year long. Check out all that Stockton has to offer at not just one, but all three of their amenity centers inside the community. Sign up below for a complete list!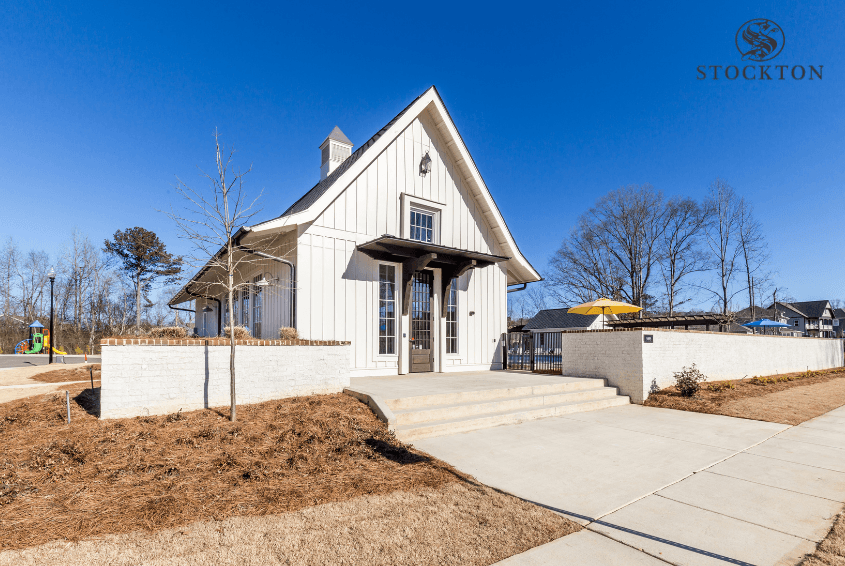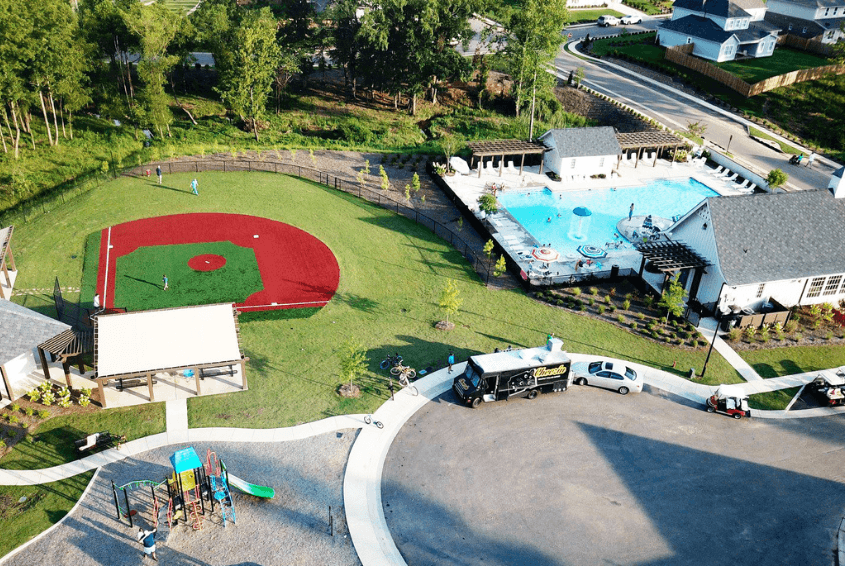 Lake Wilborn – Hoover, AL
The Lake Wilborn community in Hoover, AL is vibrant in so many ways! Our Green Trails community inside Lake Wilborn was named after its gorgeous natural surroundings. As a homeowner, you get access to all the natural and manmade amenities this area has to offer. The motto in Green Trails is "Life long play isn't encouraged, it's mandatory" which means living here will inspire you to get out and explore! Walking and hiking trails surround this community, and there is something new to be discovered on each adventure. Be sure to set out and search for the waterfall on your voyage! The final phase of Green Trails (now selling!) backs up to a waterfall and bellies up to the beautiful Lake Wilborn.
Our Lake Wilborn communities have exclusive access to a 21-acre stocked lake that feeds into the Cabaha River. Perfect for fishing, canoeing, paddleboarding, or picnicking! If you are looking to relax, you can sink your feet into either zero-entry swimming pool. Retreat from the sun inside the beautifully furnished clubhouses, and prepare a Summer feast on the grilling patio.
Gather greatly with friends, family, and neighbors around this community. There are so many places to entertain and expend energy! Sign up below for a complete list of amenities inside Lake Wilborn.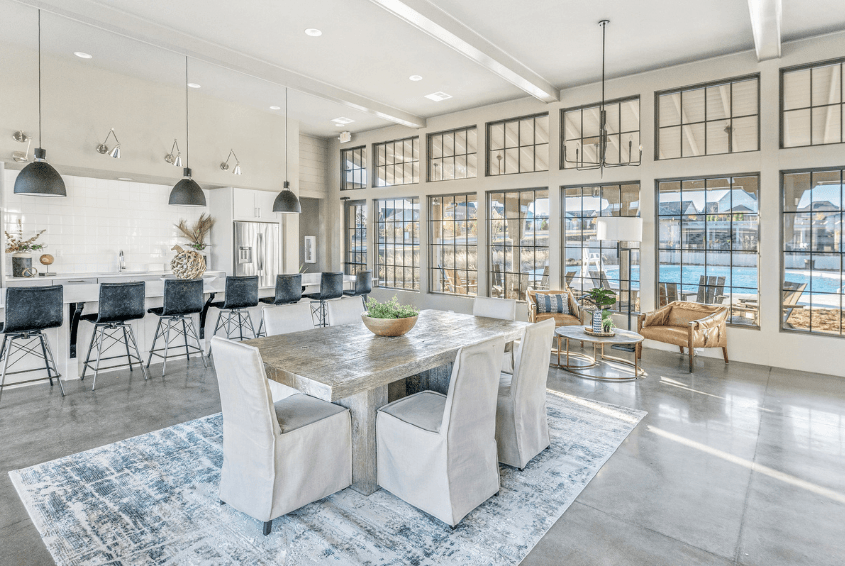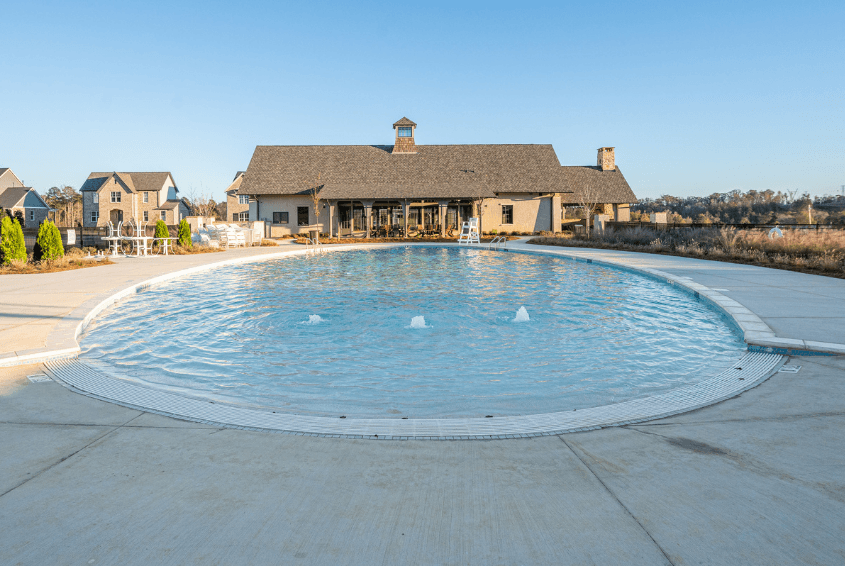 Blackridge – Hoover, AL
Lake living in the heart of Hoover? You better believe it! Signature set sail on building our most luxurious community in 2017 and we haven't looked back. Our goal in creating Blackridge was to offer residents a retreat-type of home. Talk to any of the homeowners and they'll say that living at Blackridge truly feels like being on vacation every day. The entire community is centered around a 100-acre stocked lake where boats can drop in and our homeowners can live #lakelife in the middle of one of Birmingham's largest suburbs.
This place is so special! There's still time to build your dream home inside Blackridge. Our final phase, The Highlands, and is situated at a higher elevation which gives homeowners a unique view of the lake and rolling hills beyond. This gated community has a long list of natural and manmade amenities. Access the full list by signing up below!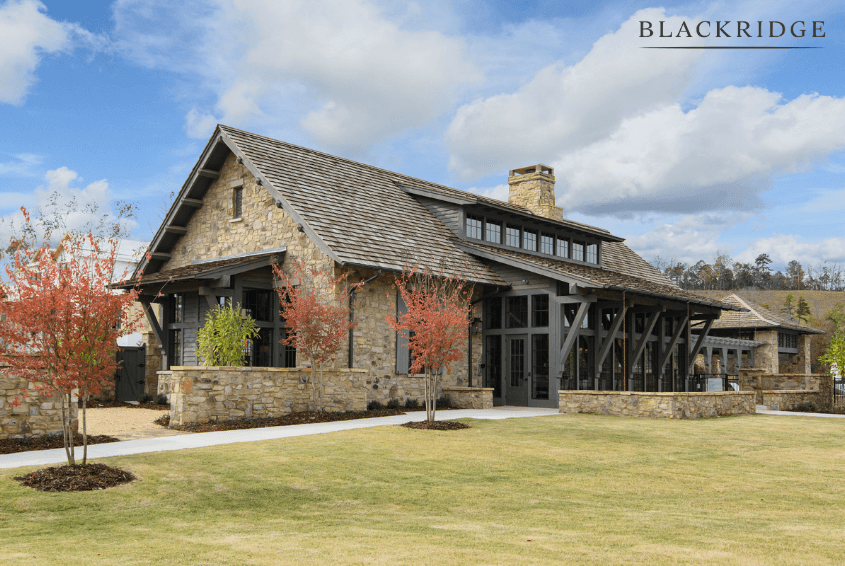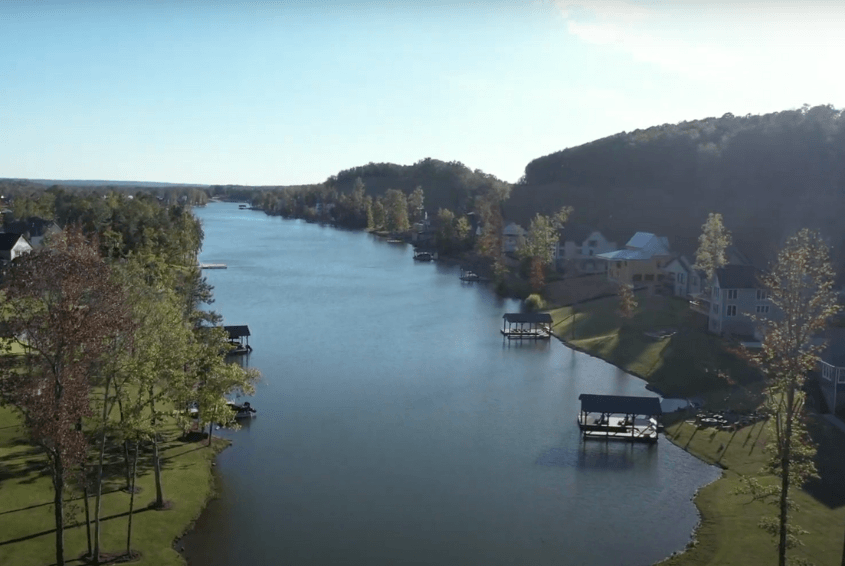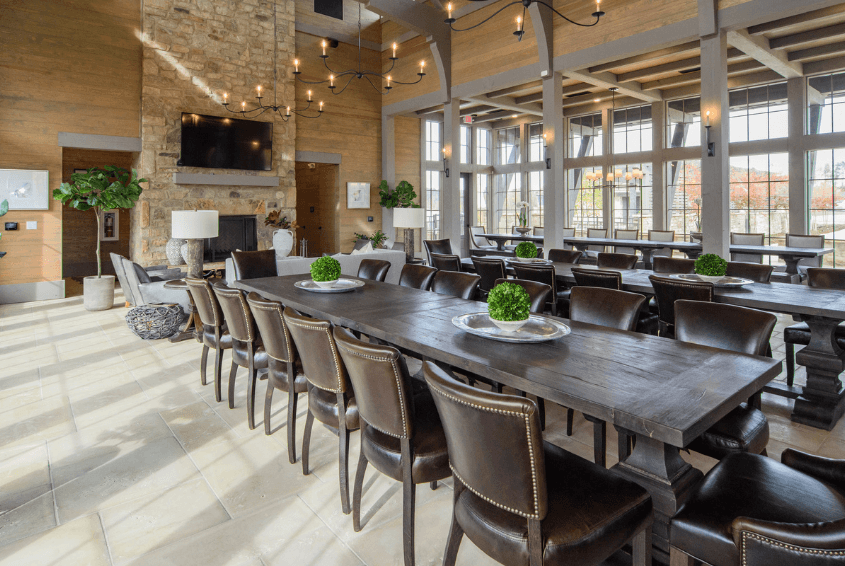 Abingdon – Hoover, AL
If you're searching for an elevated community experience, then we have just the spot! Abingdon is our community exclusively created for active adults 55+. Upon entering Abingdon, you'll immediately feel a sense of tranquility within the community. Our residents enjoy various amenities each day indoors and out! This community is unique in the fact that it has its very own lifestyle events concierge. The event coordinator serves as an excellent resource and liaison in the community and helps facilitate everything from cooking classes, bingo nights, pot lucks, garden club, etc.
You won't want to miss out on our current phase of this community which includes Club 55. Abingdon by the River has been called "the Swiss Army knife of living" by some of its homeowners. Check out the full list of amenities you gain access to as an Abingdon homeowner by subscribing to our blog below!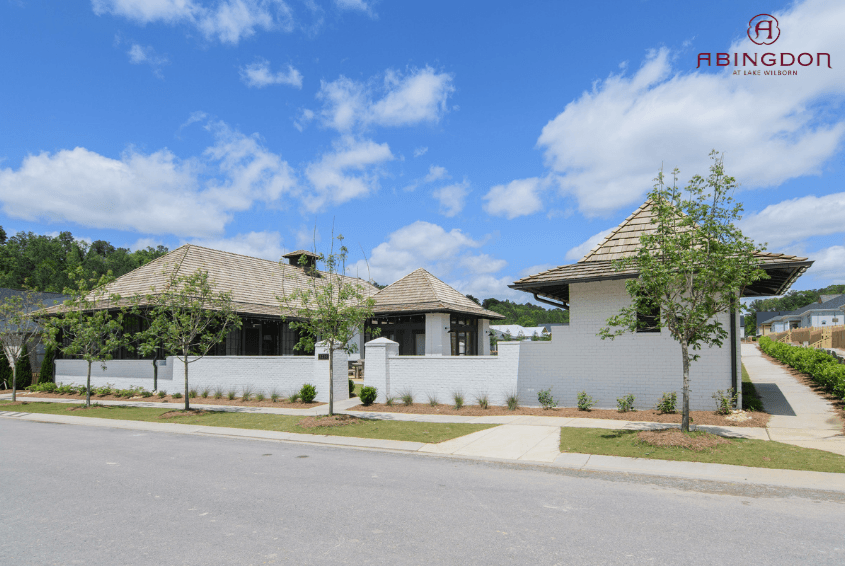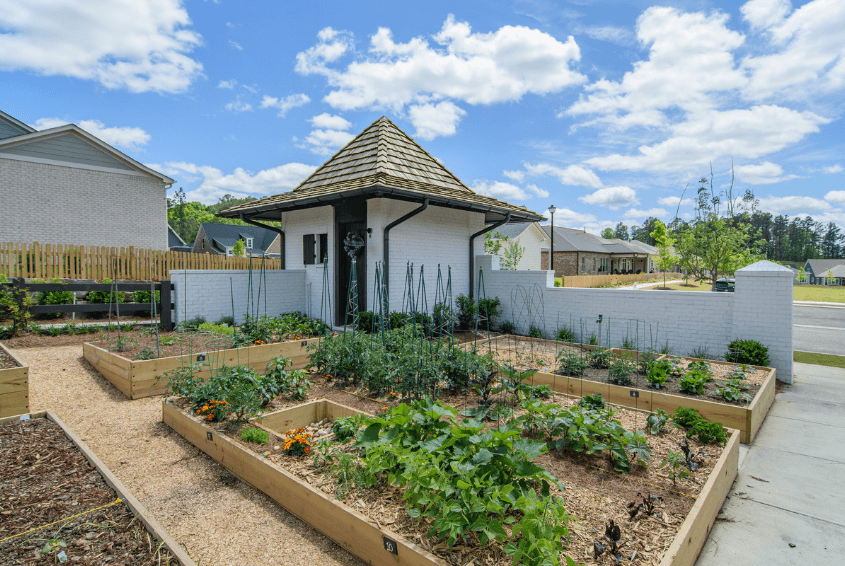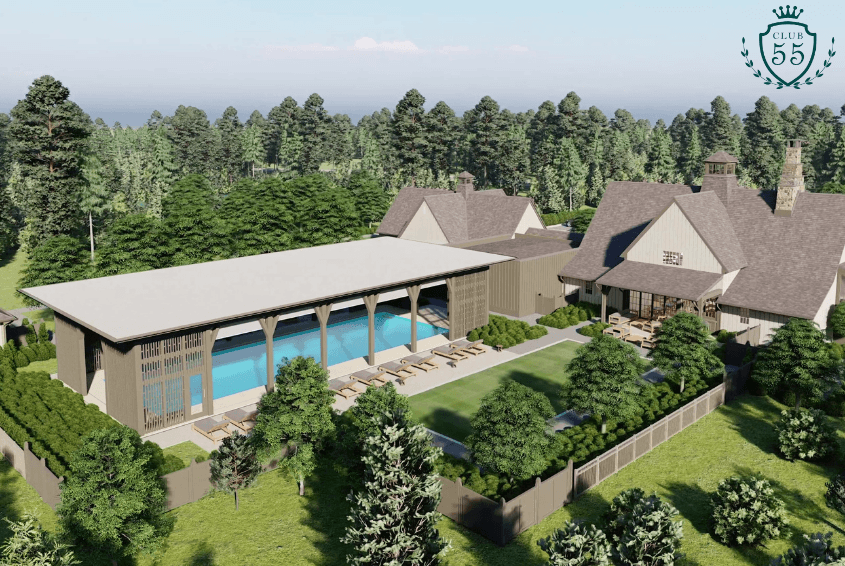 Jackson Hills – Mt. Juliet, TN
Step inside Jackson Hills and you'll immediately feel like family. This is the community of choice for those looking to live, work, and play! Mt. Juliet is a quiet and picturesque retreat compared to its downtown counterpart of nearby Nashville. Quiet, but far from boring! Waking up here every day, one thing is certain, Jackson Hills has the best backyard for getting out and active. A morning fitness routine, canoe paddling in the afternoon, or shooting the breeze with neighbors on your patio or one of the many community green spaces. Don't miss out on your chance to build in Jackson Hills. Our final phase will release this coming Spring! Contact our agents for more info.
This community has an amazing atmosphere for families to flourish! The whole family will enjoy amenities like a zero-entry pool, playground, movie lawn, dog park, event pavilion and so much more. Sign up below for a complete list!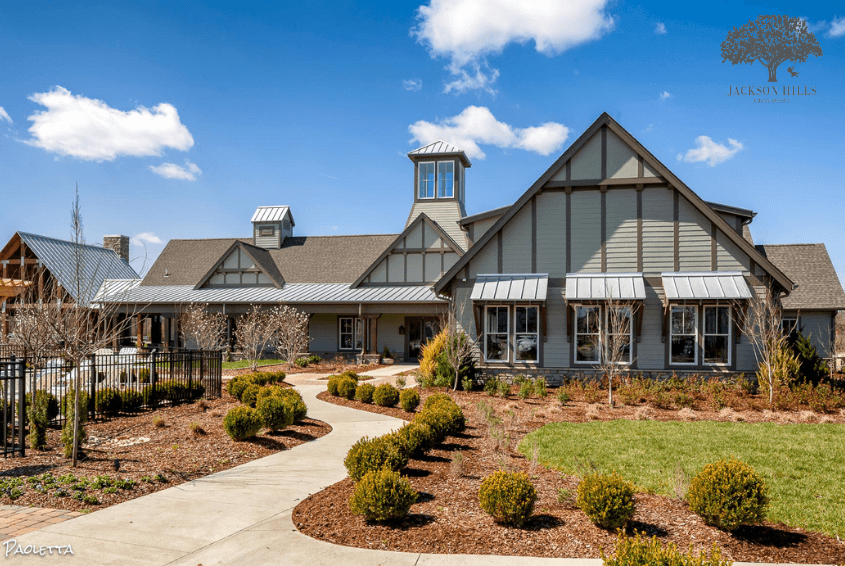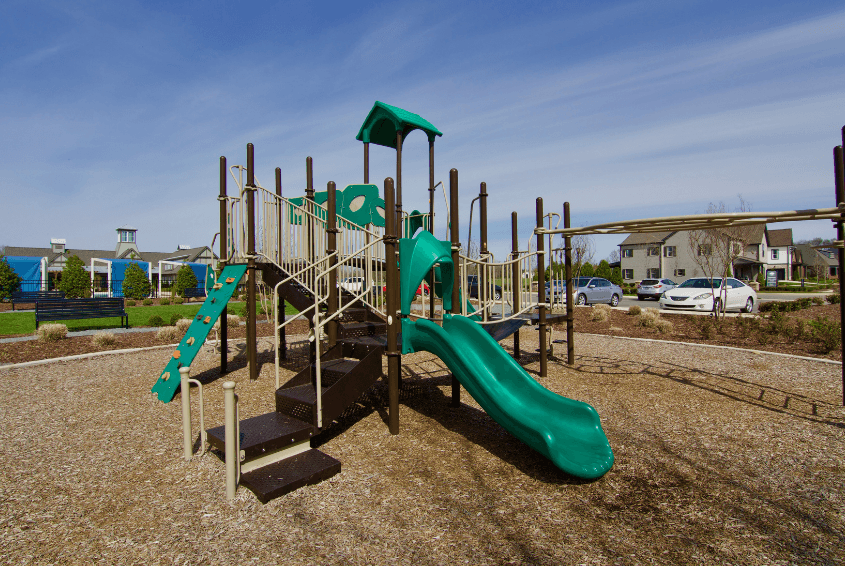 McDaniel Estates – College Grove, TN
Welcome to modern farmhouse living in McDaniel Estates! This neighborhood is situated right beside the historic town of Franklin, TN, and has so much to offer. Outdoor lovers thrive here as there are so many gorgeous natural landscapes inside the community to take advantage of. From dog parks to walking trails, and a multi-level swimming pool this community doesn't fall short in the amenities categories. Gain access to the full list of what McDaniel Estates has to offer. Our final phase of this gorgeous community is being released in the Spring of 2021. Get on our VIP contact list today!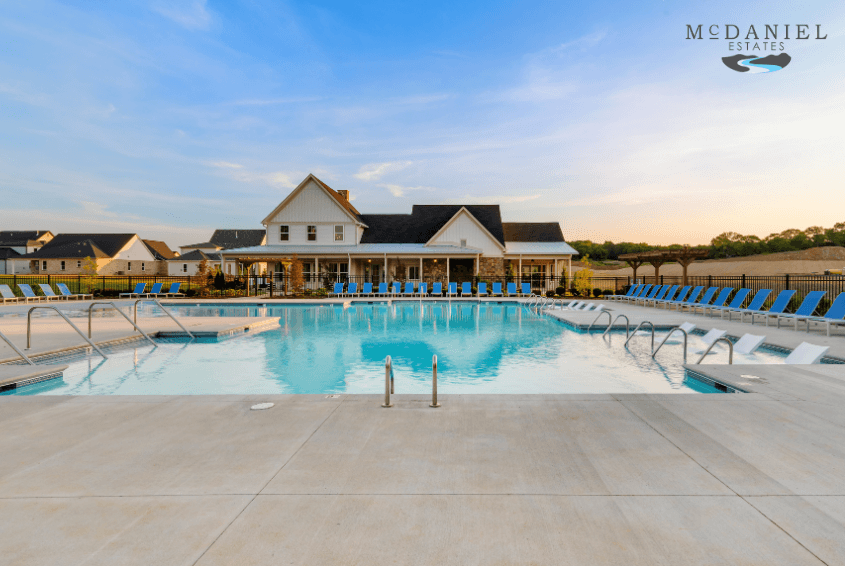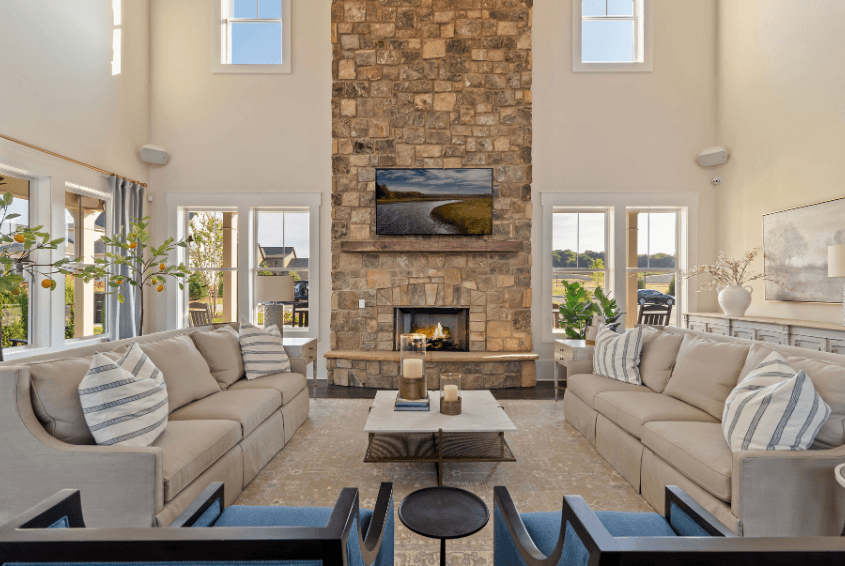 Explore Our Communities