August 27, 2020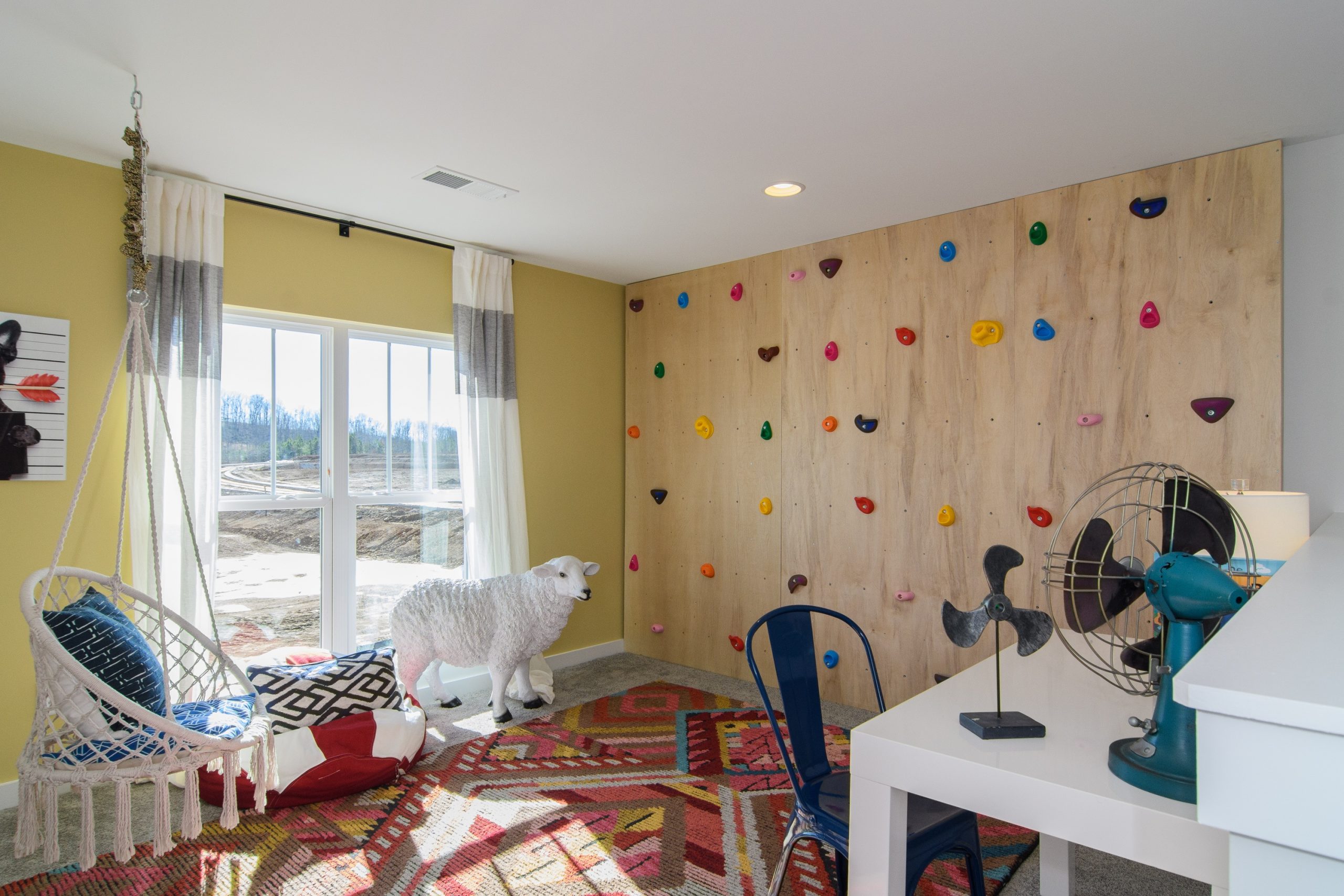 One thing is certain during these uncertain times — it is becoming increasingly more important to have a well functioning home. Not only do you want your home to be stylish and pleasing to the eye, but now more than ever homeowners need their homes to act as an office, play place, school building, fast-casual restaurant, and much more.
With back-to-school here, learn how you can best optimize your home with learning centers and flexible workspaces for the whole family.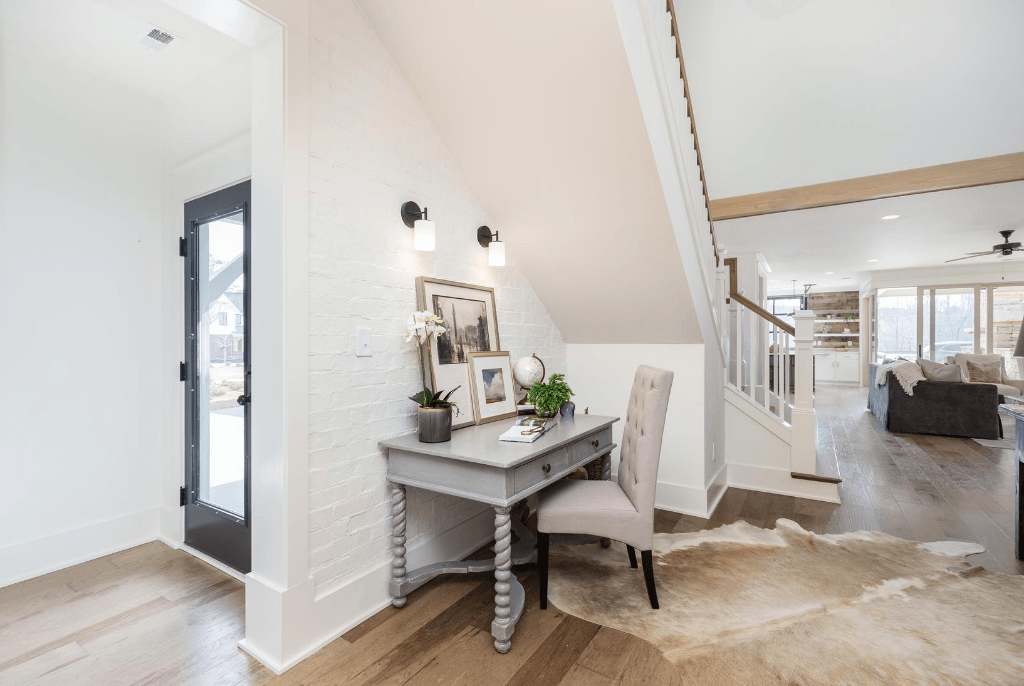 Check out this at-home learning center in our Lake Wilborn community! Tucked away with no distractions, a stairwell desk is a great option for virtual learning.
During Covid-19 the landscapes of our lives have changed. Beginning in August, we know many of you will have to take on the role of an educational teacher at home, and that can be challenging for all parties involved!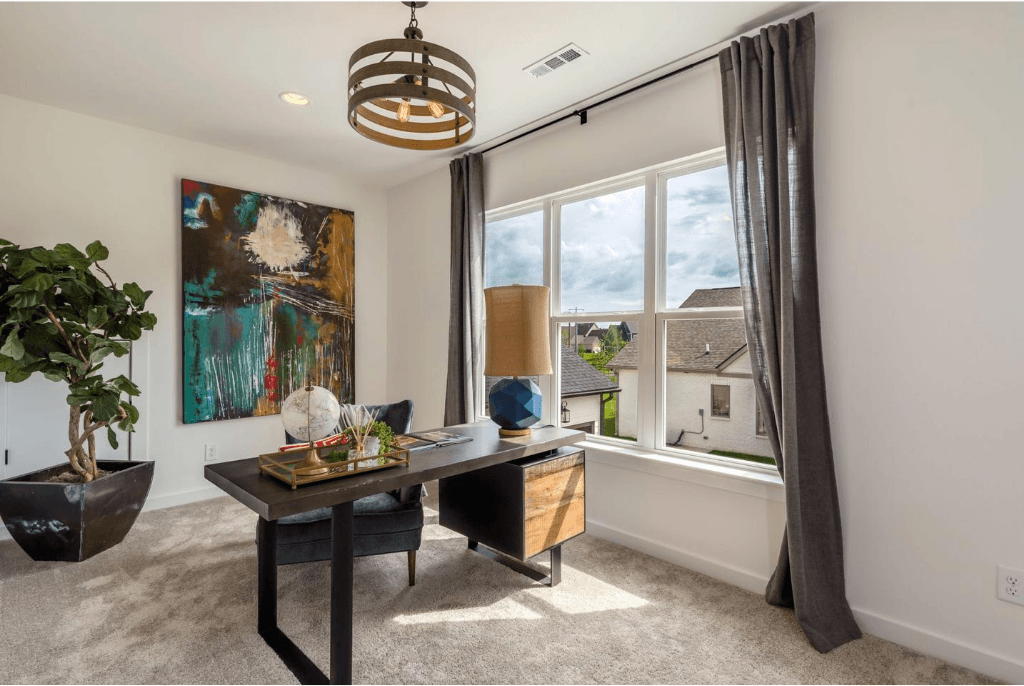 No cubical views here! We love this work from home space in our McDaniel Estates neighborhood near Nashville, TN.
Here are a few tips to help you navigate at-home virtual learning:
Take a Deep Breath
Go easy on yourself! The teachers and the school districts know that this is new and overwhelming.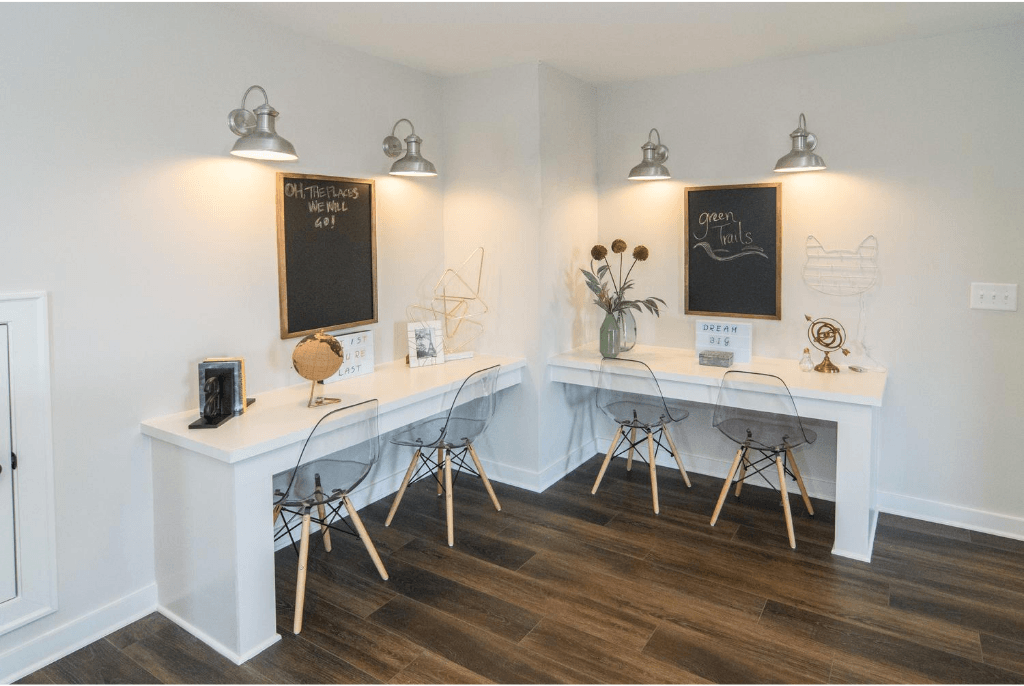 How awesome is this classroom-like setup in our Green Trails model in Hoover, AL?
Get in a Routine at Home
Fingers crossed, this isn't a new normal. Having children back in a school-like routine is key in keeping the parents levelheaded, as well as keeping things streamlined for the students and teachers as they return to the classroom. Having a timer set for blocks or subjects throughout the day can help the parents and the child be more cognizant of time. It's so easy to lose track of time during the day without a bell ringing!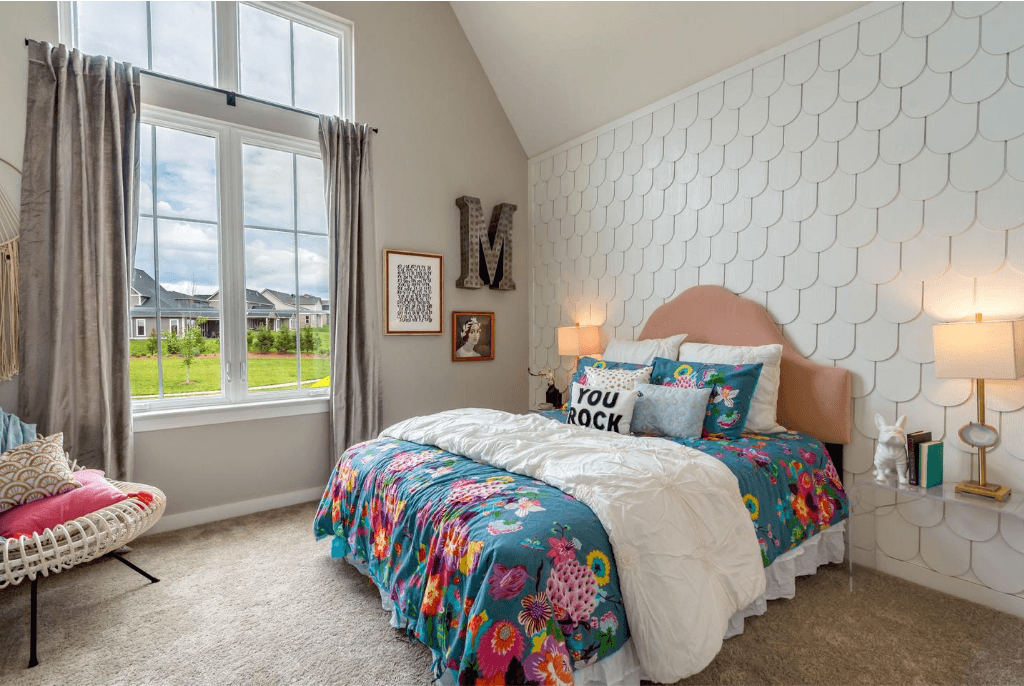 When the first alarm rings in the morning, it's a good idea to get kids up and out of their pajamas and into a more structured outfit. Teachers suggest having them a dedicated area for learning. Our "flex spaces" are added into the majority of our home designs to accommodate at-home learning for kids, as well as work from home situations for parents.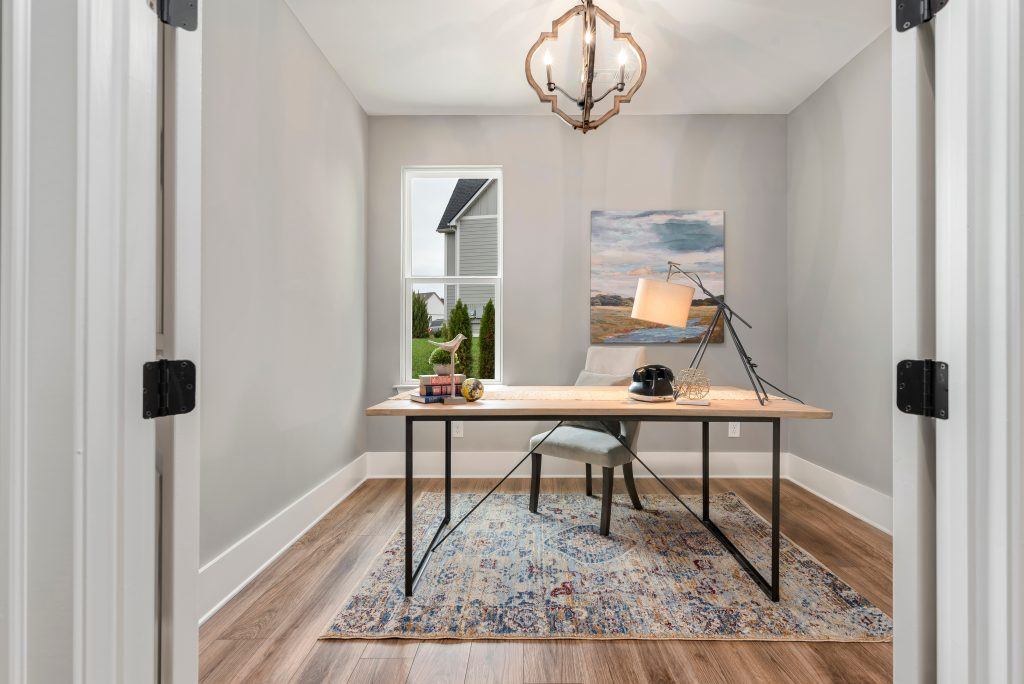 Our flex spaces are made to be a blank canvas. Create a workspace, craft room, and so much more to optimize your home for at-home learning!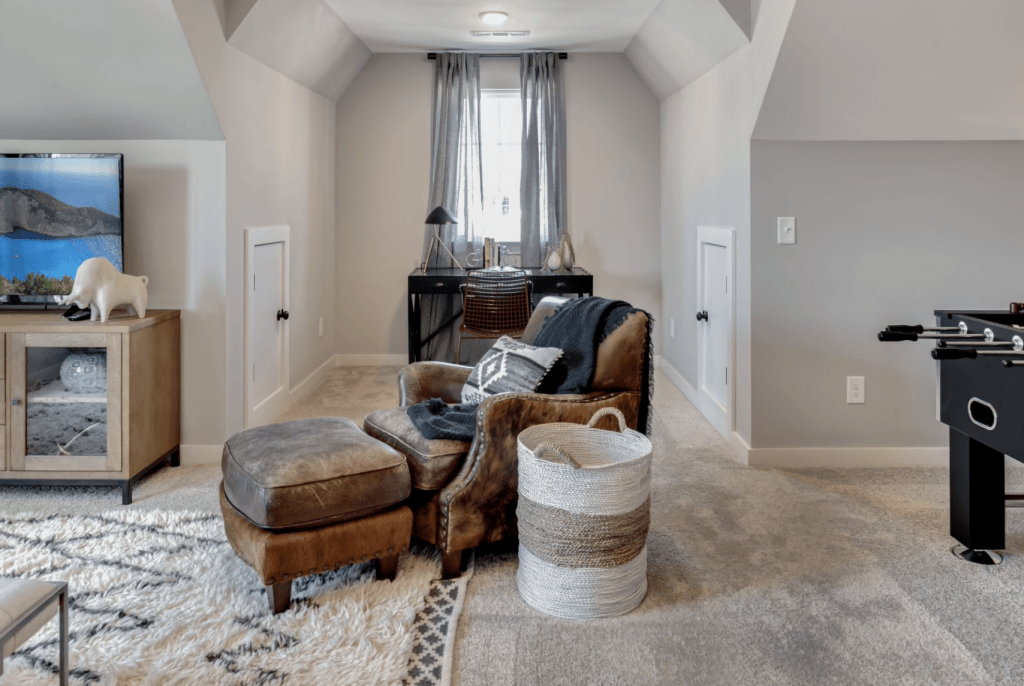 Set Up for Success
Being at home can bring a lot of natural distractions. Setting up a designated work area is so important to keep children concentrated during their learning hours. If possible, try to have an area just for them. At school, they are used to having their own desk/locker/cubby, so creating a little spot that they can own to organize their supplies and materials is a great way to optimize your home for optimal learning.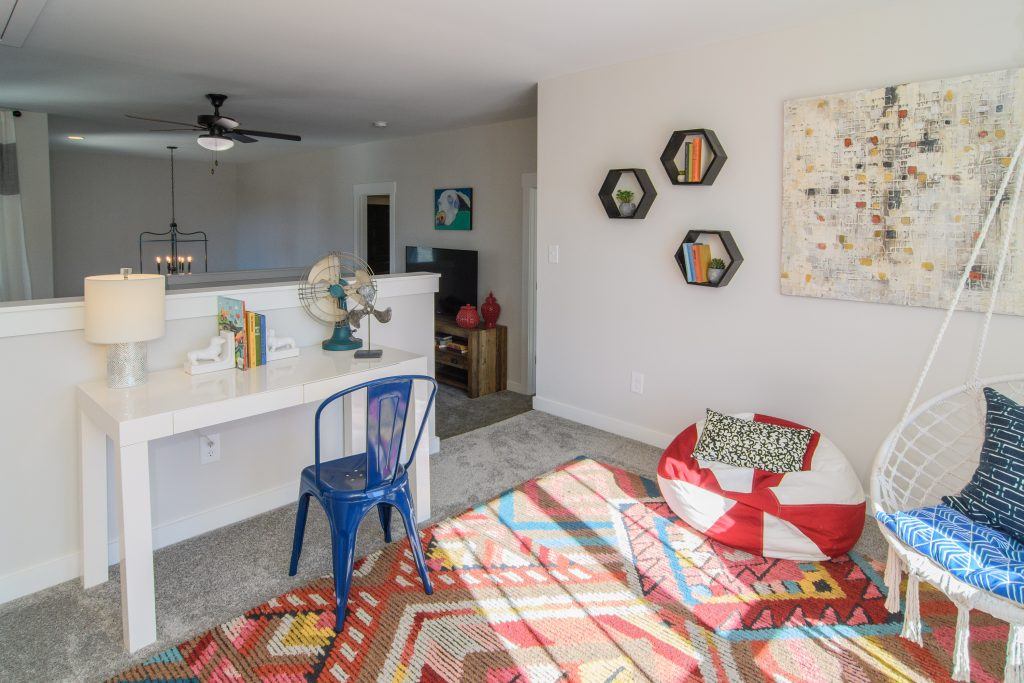 Provide Flexible Seating 
Everyone has different learning styles and that's important for parents to keep in mind while their kids are going through virtual schooling. Having the option to learn in fun and new environments is a great way to keep students' excitement spiked. We love this playful space designed for our Stockton community in Trussville, AL.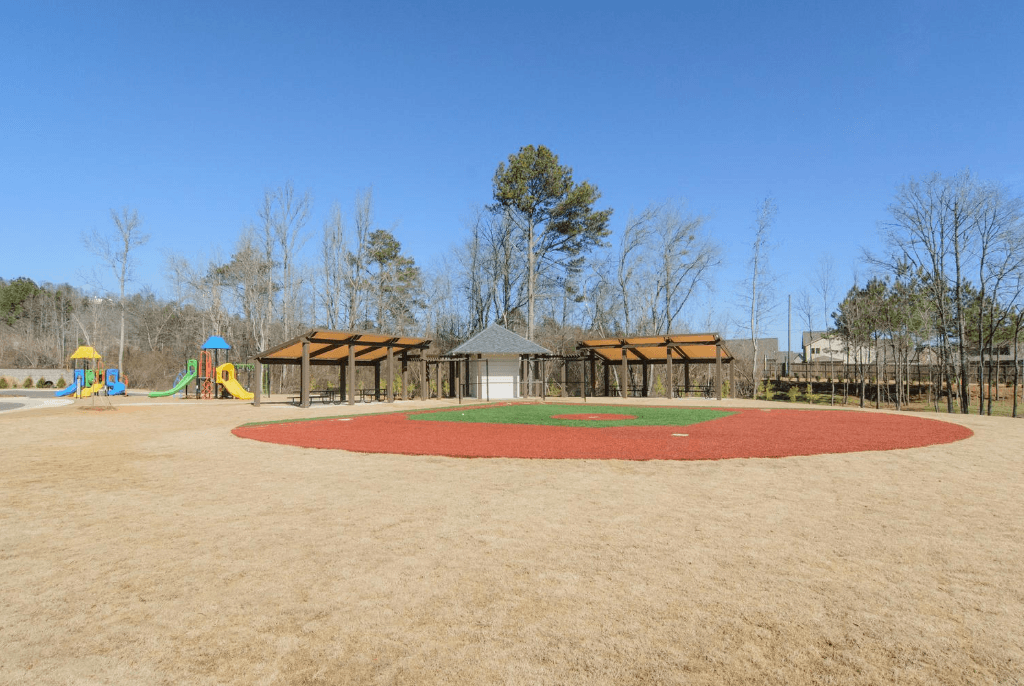 Don't forget to break for recess! All of our communities are equipped with plenty of outdoor activities to keep the whole family entertained.
New Home Build with Virtual Learning Center
At Signature Homes, our goal is to elevate your everyday living. With our new home floor plans and amenities, we are able to offer our homeowners the spaces they need to optimize their lifestyles and routines. Our virtual learning environments easily accommodate new family demands.
Start by choosing your desired home location in either Birmingham or Nashville, and browse our communities to see which floor plan could be a perfect fit for you and your family!
About Signature Homes: 
At Signature Homes, we know that home is more than just the place where you lay your head. Together, we'll build your dream home in your dream community. For the past 20 years, we've been helping homebuyers build not just their homes, but their lives. Want to experience the Signature Homes difference for yourself? Call 888-339-6051 to schedule a visit to one of our communities in Birmingham or Nashville today.
Explore Our Communities