January 20, 2020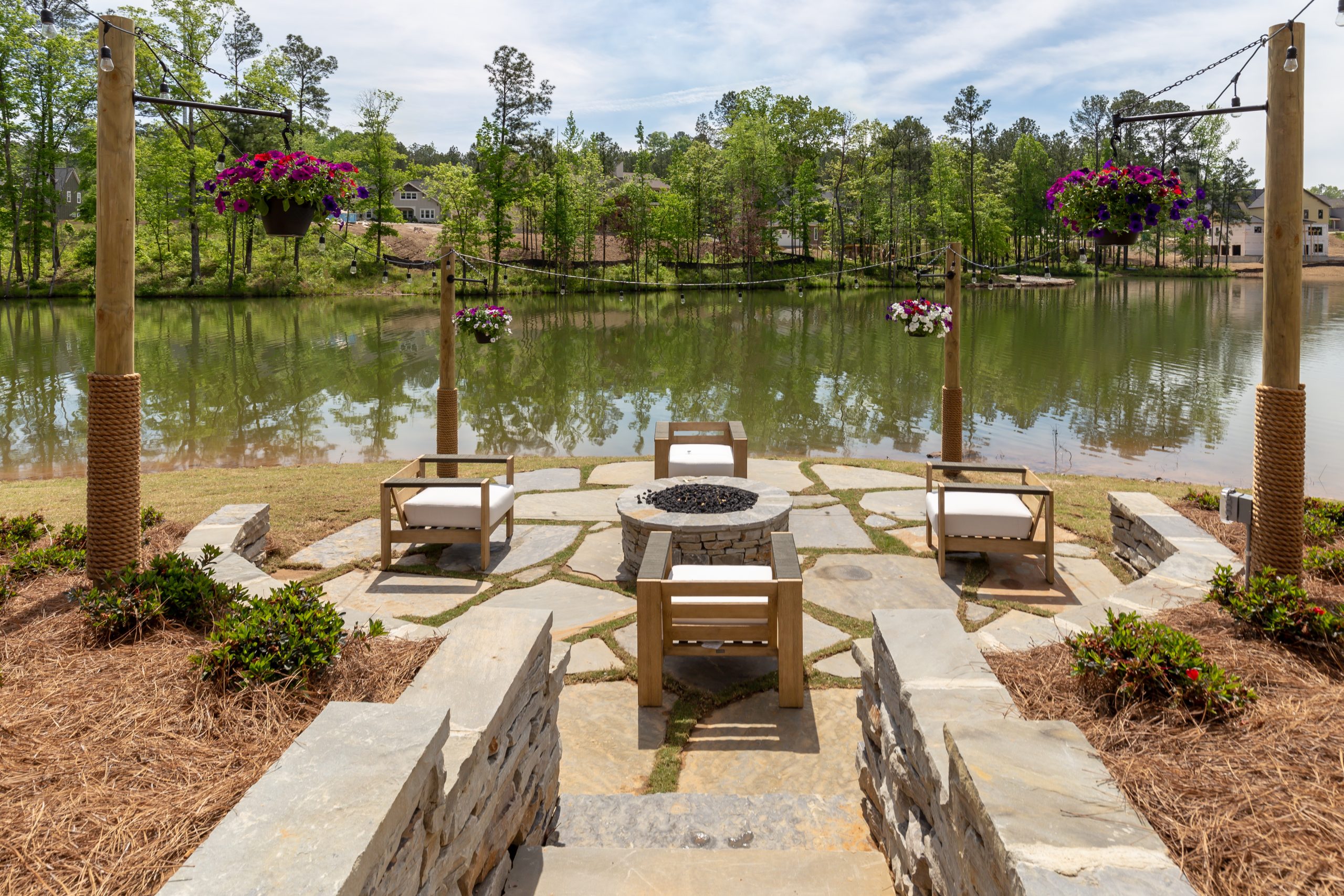 When building a new home, you are not only creating a home that you want to live in, but also a house that you can sell someday. With this in mind, you need to be mindful of the design features you include in your new home. 
Some design features are universally appealing, while others may damage the resale value of your home. When designing your new home, make the most of your budget by focusing on features that most home buyers want to see. 
8 features to consider for your new home
From floor plans to technological advances, these are the most-profitable home features to consider including in your new home. 
1. An open floor plan
An open floor plan refers to "a house in which two or more traditional-use spaces are joined to form a much larger space by eliminating some of the partition walls that normally divide rooms." Open floor plans provide flexible living space, and the lack of walls between living spaces maximizes the square footage. This floor plan is highly desirable in today's homes, and open floor plans typically increase a home's value to prospective buyers. 
2. Excess storage 
Storage space can be overlooked when building a new home. However, homeowners have a lot of stuff, so storage space is a must-have for buyers. Whether it's in the form of a three-car garage, large laundry rooms, walk-in closets, a deep pantry, or an accessible attic, storage space is very appealing to home buyers. 
3. A master suite
A master suite is necessary to include in your new home. From young couples to empty-nesters, a master suite is great at any age and stage of life. HGTV noted that "master bedrooms with extra living space and amenities are one of the most desired trends in real estate." 
4. A gourmet kitchen
While a gourmet or chef's kitchen is designed and equipped to satisfy the needs of a professional chef, it is a swoon-worthy feature for the average cook and homebuyer. A spacious island, top-notch appliances, ample storage space, and deep sinks are a few features commonly included in a gourmet kitchen. 
5. Flexible spaces 
As your family grows and lifestyle changes, so do your needs and activities. Flexible spaces are a vital component of newly built homes. For instance, consider including a home office that you can convert into a nursery. You could also create a bonus room that you can transform into an in-law suite. The more flexible your space, the easier it will be to adapt to your family's needs and appeal to a future buyer. 
6. Outdoor living space
More and more homeowners and buyers are looking to include outdoor living in their home design, according to the U.S. & World Report News. Creating a space outdoors to entertain will not only maximize your living space, but it's a great bonus for when you sell your home. Consider including patios and decks, fire pits and outdoor kitchens, and even swimming pools in your new home design. 
7. Energy efficiencies
With a new build, you can take advantage of modern smart technology and well-engineered building materials. These elements dramatically lower your monthly energy consumption and costs. According to Kiplinger, 89 percent of home buyers want energy-efficient features in their homes. Double-paned windows, power-saving appliances, tankless water heaters, and energy-saving lighting systems are just a few of the many energy-efficient design modifications to consider including in your home. 
8. Smart home features
Smart home features, such as smart thermostats and doorbells, built-in sound systems, security systems, and smart lighting that is controlled from an app, are also extremely sought after. These features can range from a few interconnected appliances or internet-controlled thermostats to fully-wired homes. U.S. & World Report News shared several reasons to invest in smart home features and noted specific smart home upgrades that attract buyers. 
What features appeal to you most? Consider incorporating them into your new home. The talented designers at Signature Homes love to find on-trend details and places for unique features that have a significant impact. Contact us to discuss your design options! 
About Signature Homes: 
At Signature Homes, we know that home is more than just the place where you lay your head. Together, we'll build your dream home in your dream community. For the past 20 years, we've been helping homebuyers build not just their homes, but their lives. Want to experience the Signature Homes difference for yourself? Call 888-339-6051 to schedule a visit to one of our communities in Birmingham or Nashville today.
Explore Our Communities