October 11, 2023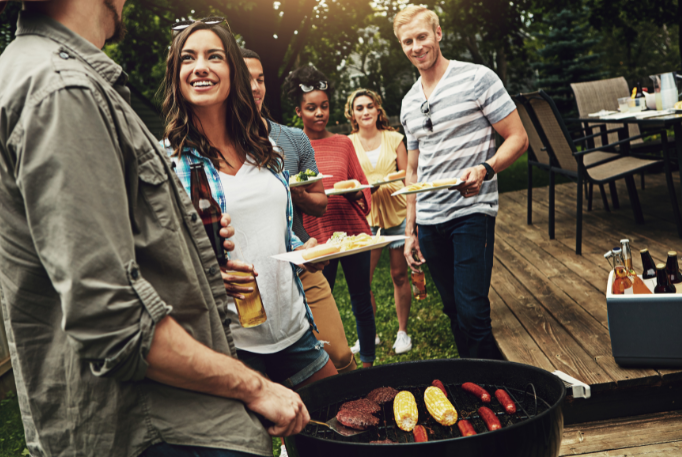 Football season is here, and for many fans, that means one thing: tailgating! There's no better way to celebrate your love for the game than by gathering with friends and fellow fans for a game time party. Whether you're a seasoned tailgater or new to the scene, this guide will help you plan and execute the ultimate football tailgate experience.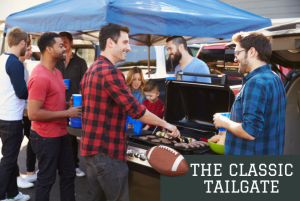 Create Your Playbook
The key to a successful tailgate begins with careful planning, but we've got you covered. Our guide will make sure no item gets forgotten on your game day checklist this year. Some items to consider: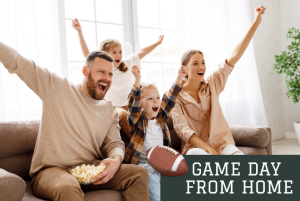 Where to tailgate: Are you tailgating from home or back at your old stomping grounds? At home tailgates can be just as much fun as being outside the stadium and certainly much more convenient! A backyard patio set up with a tv, some music, maybe a fire pit, and some fellow fans is all you'll need. As for our classic tailgaters, you'll need to head out to campus early with your tents and save your favorite spot for game day or for those who like to show up ready to go, reach out to your campus's tailgate set up companies and reserve your spot early so you can show up with your tent ready to go!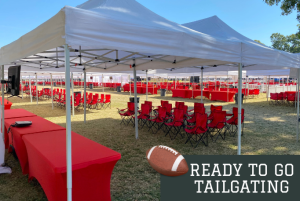 What to eat: It is no secret that the tailgate menu is the main attraction of the tent. Classics like burgers, hot dogs, and chicken wings are always a hit, but don't forget to mix things up and to add a flare so your tailgate stands out. Dips, salads, and finger foods are easy to transport and serve with large crowds. Also, make sure to accommodate dietary restrictions and preferences. Check out our Summer Cookout blog for more ideas and recipes!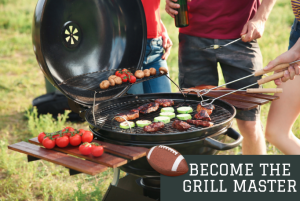 What to bring: Whether you're a fan of keeping the supplies to a minimum or if you like to go all out at your tailgate, these supplies are the ones you can't go without! All of the tailgate essentials are right here:
-Grill: Invest in a grill for cooking up delicious burgers and hot dogs. Don't forget charcoal, propane, or whatever fuel your grill requires. Today's favorites: Blackstone, Traeger, Weber, Primo, Green Egg
-Cooler: Keep drinks cold with a large cooler filled with ice. Include a variety of beverages, both alcoholic and non-alcoholic, to cater to everyone's tastes. Today's favorites: Yeti, Orca, Igloo, Ice Mule, Otterbox, Corkcicle
-Folding Chairs and Tables: Comfort is key. Bring enough seating for everyone, and tables for food preparation and serving.
-Decorations: Show your team spirit with banners, flags, and team colors. Decorating your tailgate area can help create a festive atmosphere.
-Games: Tailgating isn't just about food; it's also about fun. Pack games like cornhole, ladder toss, or a football for a friendly pre-game match.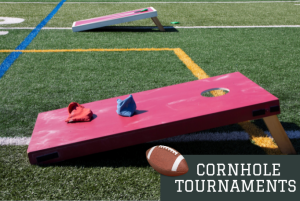 -Portable Speaker: Set the mood with your favorite game day playlist. A portable speaker can keep the party going with music and game commentary.
-Camera: You've got to make sure you capture all of the fun memories, win or lose, document your tailgate experience!
-Hand Sanitizer: Have hand sanitizer readily available for you and your guests.
-Trash Bags: Bring plenty of trash bags to keep your tailgate area clean. Leave no trace!
Engage with fellow fans! 
Tailgating is not just about your immediate group; it's about the community of fans coming together. Strike up conversations with fellow tailgaters, and share stories and predictions about the game. You might even make some new friends along the way or run into some old friends!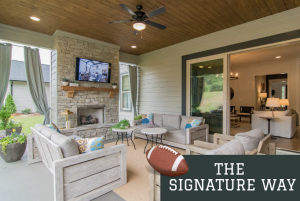 As for our Signature "Tailgaters"…
You can't beat the at home tailgate set up! With home plans designed for families and entertaining, the ultimate tailgate party is right at home. Enjoy having an open floor plan, with large kitchen islands, covered patio and deck spaces, and charming backyards to host the tailgate parties this year. Don't forget- your Signature home is not the only option for a hosting site. There is always a fabulous Clubhouse or Amenity Center in each of our communities. What better way is there to connect with your neighbors and friends on game day?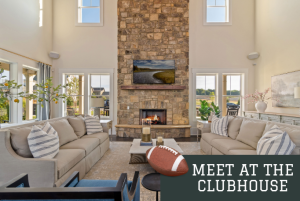 A tradition that will never die!
A football tailgate will forever be a tradition that brings fans together to celebrate their love for the game. With careful planning, essential supplies, and an open and friendly attitude, you can have the best football tailgate experience possible. So, fire up the grill, set up the games, and get ready to cheer for your team – get ready, the tailgate party is just getting started!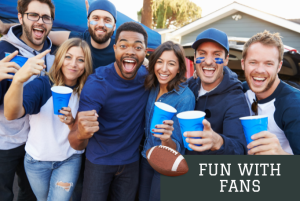 Explore Our Communities