September 1, 2021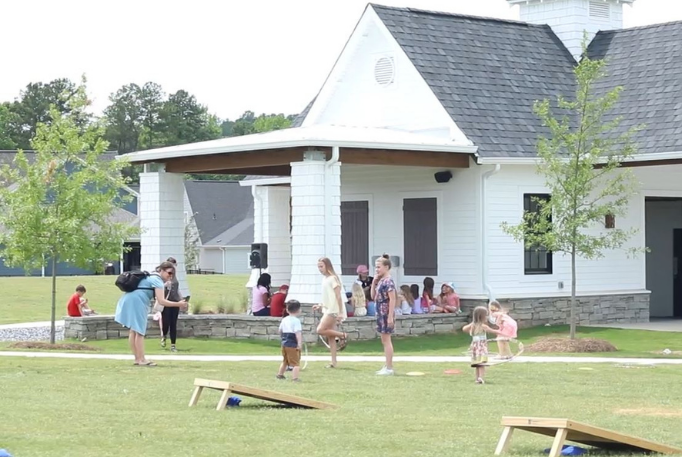 It's one thing to talk about building a great community, but it's more important to show it. At Signature Homes, we believe the first step in building a long-lasting community starts with one word, "Hello."
Something so simple can really be the catapult for forming great long-lasting relationships. As time goes on and you begin to initiate community-driven interactions, you'll get to know your neighbors, and the act of being "friendly" can actually turn into valuable friendships, which is invaluable!
So, how do you start to build a community within the place you live? Read on to discover 20 Ways to Create Community in Your Neighborhood!
Forming a strong community within your neighborhood has some real-life advantages. It has been shown and linked to creating positive mental and physical health as well as contributing to lower crime rates. With benefits like these, we should all have a vested interest in wanting the best for ourselves and our neighbors. Here are some ways you can start building the best community within your neighborhood:
20 Ways to Create Community in Your Neighborhood
Create a group forum (Facebook or GroupMe chat) so that you can effectively communicate with everyone about news and events
Host dedicated ladies night or guys nights
Celebrate back-to-school, graduation, or school fundraisers for the youth
Coordinate food trucks and/or Farmer's markets with local vendors
Form clubs and committees
Have a central meeting place where everyone is welcome and encouraged to come with no RSVP required
Attend a sidewalk social or ice cream social to meet your neighbors
Read a book with your neighbors and join the community book club
Celebrate the holidays together with a Witches Ride at Halloween, Fourth of July Parade, Easter Egg Hunts, and Pictures with Santa
Plant a garden with your neighbors and reserve a community garden plot
Meet at the swimming pool or fitness center to workout together
Make a picnic or enjoy movies in the park
Wear your community swag around town with your neighbors and spread the joy of your community together
Pick a meaningful organization/charity and give back as a community
Enjoy a glass of wine at the clubhouse
Cheer on your favorite sports teams in the backyard of your home with neighbors
Exchange contact information – create a community directory
Do small favors just because! Drop off meals for new parents or sick neighbors
Welcome new homeowners with excitement
Be open-minded and respect boundaries
This can certainly sound like a lot of little things to do, and you might be left wondering where does one even start?
Building a strong community can take years of dedicated work and it most definitely takes a village. If there's one thing we believe that we do better than anyone else, it's that we build the best communities. For us, a great community starts long before the first brick is laid and continues to flourish after the last house closes.
A great community starts with the infrastructure, layout, and intent. Thus, our amenity centers act as the central hub and they are meant to inspire our residents to connect with those within the community! To read more about our awesome amenity centers, visit this article.
Each time we start-up a new community, our sales agents play a key part in cultivating the community. The agents get to know each homeowner on such a personal level and are able to make connections between our residents even before they get to meet face to face. Our agents and event coordinators work together to host "Meet Your Neighbor" events where new homeowners and families under contract can meet and greet! It's so fun to connect with people who are going through the same (home building) experiences as you. It creates a nice common ground and opens up the conversation to discover more about one another!
It all starts with a simple, "Hello." We can't wait to see how you get creative in creating a unique community within your neighborhood!
Watch some of our latest homebuyer testimonials to hear firsthand how the communities form and how the togetherness is impacting lives.
Explore Our Communities