June 23, 2023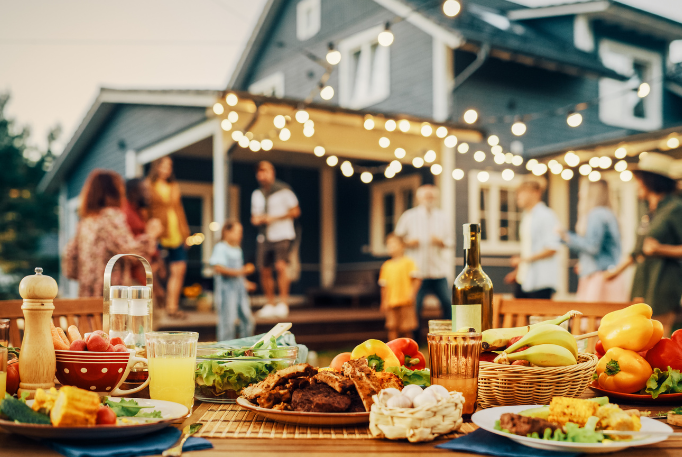 As the days grow longer and the warmth of the sun envelopes the world, we know that summer has arrived. With its vibrant energy and countless possibilities, summer brings forth a sense of excitement and anticipation. It is a season that evokes memories of carefree days, outdoor adventures, and cherished moments with loved ones. The one thing everyone we know looks forward to are some Summer cookouts! Cookouts are a fun way to enjoy the outdoors, gather with friends and family, and indulge in delicious food. So, here are some ideas to make your summer cookout a hit:
Must Have Items: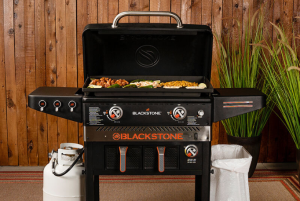 Grill/Smoker: The best grill for you will depend on your specific needs, preferences, and budget. Some of the most popular and trustworthy grills and smokers to consider are made by Blackstone, Weber, Traeger, and Big Green Egg. It's a good idea to read reviews, compare features, and visit local retailers to see the grills in person before making a decision.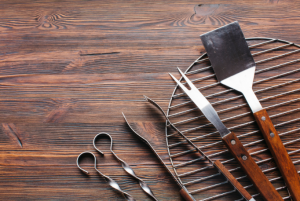 Accessories: The ultimate grilling set up isn't complete without these must have accessories. The Meater meat thermometer is today's trending grilling tool. If you are in need of a new thermometer this is the one to get! As far as grilling utensils you can't go wrong with any! Our advice here would be to stick with your grill or smoker's brand for your spatulas, brushes, knives, and other utensils. To really take your grilling to the next level, get yourself some electric salt and pepper shakers. Amazon is a great source for these and they vary in style and price so that you can pick a set that best suits your needs.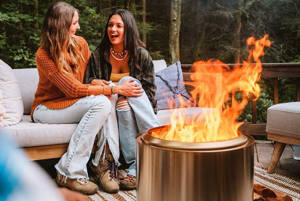 Fire Pit: As much as we love a DIY fire pit the Solo Stove is a fan favorite for everyone! Enjoy a night around the fire with music and friends and you can even add on grilling attachments to the Solo Stove for an authentic campout-style meal! Now's your chance to WIN a brand new Solo Stove while our social media GIVEAWAY lasts! Click here to view the Instagram post with instructions on how to enter. WINNER will be announced Sunday June 25, 2023.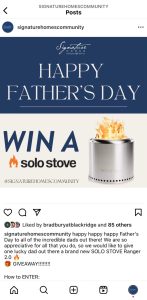 Must Try Recipes: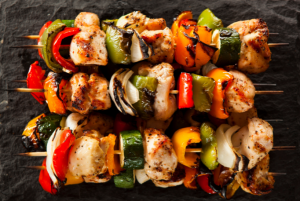 Grilled and Smoked Meats: Whether it's a classic or something new these grilling out recipes will sure be a crowd pleaser!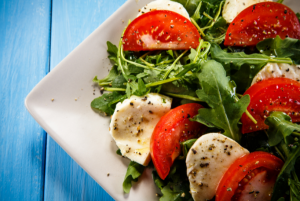 Fresh Salads: For a lighter dish, you can't go wrong with any of these delicious summer salads! These cool salads are just what you need on a hot Summer day.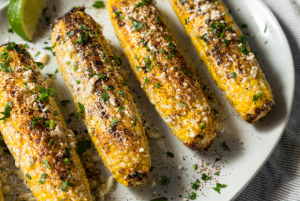 Side Dishes: Offer a selection of hot and cold sides to compliment your main dish. There are too many incredible options to list here!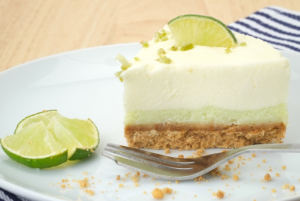 Desserts: Now, to top off the main course with something sweet, we've got some recipes that you won't be able to just take one bite of. 
We want to see your cookout set up! Share your Summer cookouts with us and tag @signaturehomescommunity Let's see what you can whip up! Happy Summer!
Explore Our Communities