October 11, 2022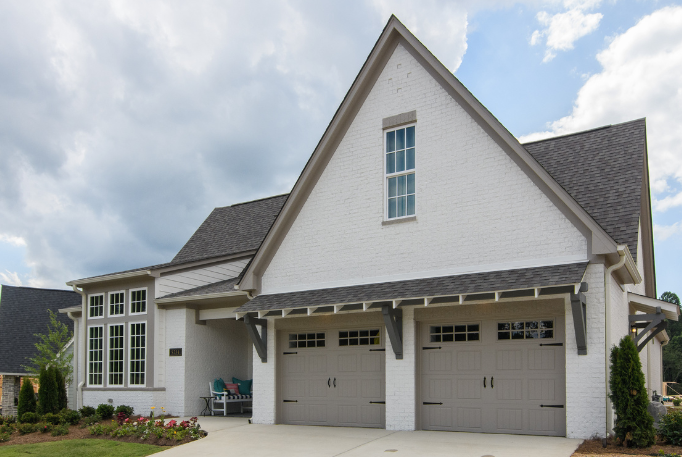 Whether you are a first-time home buyer or a seasoned vet, deciding between building new construction or buying an existing home is a tough decision for many home buyers. To make this easier for you, we have broken down some major items to compare and consider when debating whether to build a new home or purchase a resale.
Is Building New Construction More Expensive than Resale?
When building a new construction home, your home will be tailored to your wants and needs. This home is designed by you and for you with the help of expert home builders and designers. Building a new home not only lets you showcase your style, but also allows you to have new high-quality materials and appliances throughout your home. You will also have the most up-to-date floor plans and features to choose from. When looking at resale homes, the layout, design, appliances, plumbing, and roofing are where the age of the home can really start to show.
So while some buyers might consider building new construction more expensive than purchasing a resale — repairs, and updates on an old existing home can actually be shockingly costly. It's important to get inspections and price quotes for work that needs to be updated when you are purchasing a resale. Oftentimes, you can't get a clear idea of what work exactly needs to be done to a resale home until you own it and have the keys, which makes estimating renovations and projects difficult.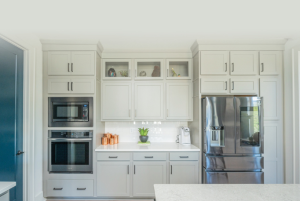 New Construction vs Resale Homes
While building a new home sounds like more of an investment than buying a resale, you must consider the many other additional costs that come with purchasing a used home. Used homes often come with many repairs or renovations that need to be made. This alone can cost thousands, even tens of thousands of dollars, whereas the price of a new construction home is presented to you with all elements included, even landscaping! 
As we mentioned before, new homes provide you with the industry's newest and most energy-efficient homes and appliances which in turn will save the homeowner on utility costs. Having the latest options and selections is a huge pro of building new construction as it helps provide value if and when you do decide to sell!
Get a glimpse at our communities' latest design selections here!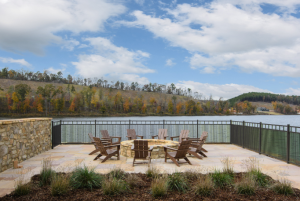 Perks of Living in a Master Planned Community
Not spending so much time on repairs and renovations allows you to enjoy the new home you just bought! From the moment you move in, your home should be everything you've dreamt of and more, so why not enjoy it? Your new home allows you to relax and entertain right from the start! With newer homes, comes newer amenities! Indulge in a resort-style life with many of your new build options. In a new home community, you typically have the luxury of a community pool, clubhouse, fitness center, and/or other water features like ponds and lakes. Start exploring our resort-style communities in Birmingham and Nashville!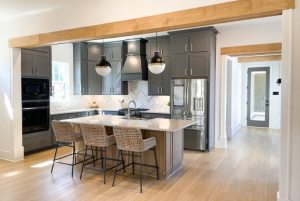 New Construction Homes Come with a Warranty
A new home warranty is a significant perk to building new construction. Having a warranty on your new home offers homeowners security in knowing certain repairs big and small will be covered in a set timeframe after closing on their home. Warranties may include updates, fixes, or replacements of materials, plumbing, electricity, structural issues, appliances, or HVAC. Imagine paying for all of these repairs out-of-pocket! Purchasing a home can come with a lot of unknowns. Unforeseen circumstances happen every day in both new and used homes. However, with a new home warranty homeowners find security in knowing if specific things happen to the home, they will be covered by the warranty.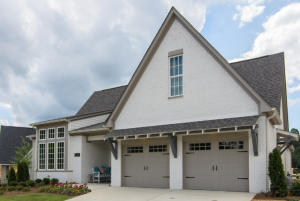 We understand that buying a home is no walk in the park. After all, it's the single biggest purchase you'll ever make so doing your research is always advantageous. There are many factors to consider when going through the home-buying process and we hope these pros and cons of buying new vs used helped you understand the best course of action to take for you and your family.
To learn more about how new construction home buying works, read through Our Process.
These recent customer testimonials will tell you how pleased our homeowners are with how smooth our home-building process is. Contact us today with any questions. We look forward to hearing from you!
Explore Our Communities