Signature Homes has been building new homes, townhomes, and resort-style communities in the greater Nashville TN area since 2013. Since then we have provided over 8500 families with not only a place to live but a place to build their life. Our master-planned communities are built with intention. From concept to construction, we take our homeowners along each step of the way to create a home they will love.
Nashville Home Builder Partner with St. Jude
If you live in Nashville but aren't a resident in one of our communities, then you may have heard of Signature Homes in Nashville via the St. Jude Dream Home Giveaway campaign. This is a nationwide campaign involving many different partners and builders across the country. As for Signature Homes, we partner with St. Jude Research Hospital in Nashville every year to raffle off one incredible home. We have been pleased and honored to be the builder of choice in Nashville to plan, build, and execute the St. Jude Dream Home in Nashville for over 9 years.
In addition to a chance to win your very own dream home in Nashville, TN, your $100 raffle ticket also provides you the opportunity to win secondary prizes! These prizes include a $5,000 Visa gift card, gas and groceries for a year, concert tickets, and more!
Fair warning: these tickets go FAST! We sold over 15,000 raffle tickets in just 3 weeks! Keep in mind they do sell out, so the quicker you act the better.
Personally, our favorite part of this campaign is that every dollar of raffle ticket sales goes straight towards helping St. Jude kids & their families so that they never have to see a hospital bill. Even as the home builder, there is no profit for us from this project. All materials and labor are donated by us and our partners.
Once completed, the Dream Home becomes open to the public for weekend tours, leading up to the announcement of the lucky winner.
The 18th annual St. Jude Dream Home Giveaway in Nashville is in the books and News 2 would like to say congratulations to all the lucky winners.
Jane Brock of Brentwood took home the On Sale Prize, which is a $5,000 VISA gift card courtesy of Jennifer Spergl, Benchmark Realty, LCC., and the 2021 Nashville St. Jude Dream Home winner.
Lisa Mooney of Franklin won the Early Bird Prize and will enjoy gas and groceries for a year valued at $10,000 courtesy of Dream Day Foundation.
Peggy Mallory of Mt. Juliet has won a trip for two to see Jason Aldean after winning the Bonus Prize. The prize includes Jason Aldean concert tickets, hotel, and airfare courtesy of Broken Bow Records and The BIG 98.
Molly Rhoades of Smyrna won the Open House Prize and took home a $10,000 VISA gift card, courtesy of Delta Dental of Tennessee.
Finally, Ricky Marcum, a retired veteran from Lebanon, won the St. Jude Dream Home in Williamson County. The beautiful house was built by Signature Homes and is located in the McDaniel Estates neighborhood in College Grove.
The home has an estimated value of $850,000 and features the following:
Two-story foyer and floor-to-ceiling windows in the living room
11′ ceilings throughout main spaces and primary bedroom
Primary suite with built-in coffee bar
Five bedrooms, three baths, and a bonus room/flex space
Highlighting new products from Bosch, Brizo, Shaw Floors, Trane,
New Construction Homes in Nashville, TN
Being Nashville's preferred home builder for the St. Jude Dream Home is such an honor, and we want to emphasize how proud we are to be a part of such an incredible cause. Therefore, you will find little details throughout this home that are unique to this particular project. You will find features and finishes that are specifically sourced for the St. Jude Dream Home and are not available in our community design catalogs. These special additions could include, lighting, finishes, appliances, or other products.
Showcasing new products in this home gives us a chance to test new design offerings so that these special features could potentially be adopted into future Signature Homes communities.
As a company, it is not every day you get to giveaway a brand new construction home in Nashville TN, and that is what makes this experience so special to us. Seeing the joy, hope, and heart everyone involved brings to this project makes all of the hard work so worthwhile.
Subscribe to our blog to stay in the know about future St. Jude campaigns!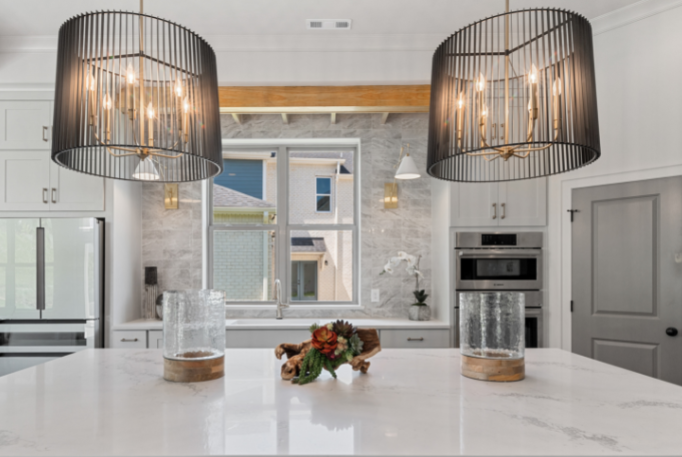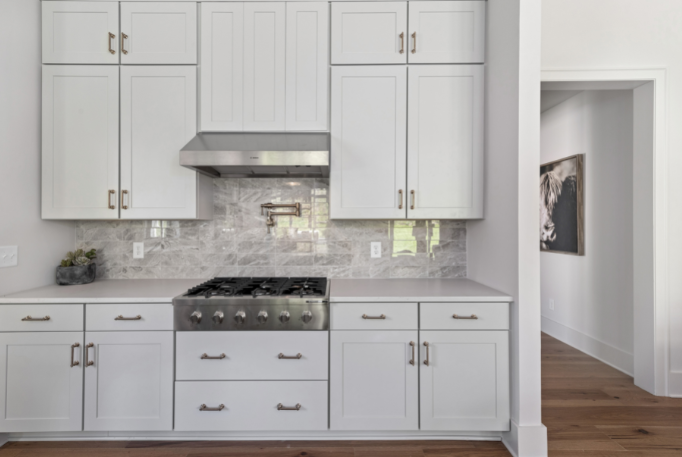 Tennessee Home Builders
The Signature Homes headquarters can be found in Birmingham, AL where we began building our legacy and reputation as the South's #1 community builder, and where we were recently awarded the Best Places to Work! You can also find us in Franklin, TN, which is the home base of our Nashville team. With Nashville becoming one of the most desirable cities to live in within the U.S, there has been considerable growth in the Nashville real estate market. We took this opportunity and expanded our Signature Homes family so that we can provide new construction homes to this growing area.
Our new home communities in this area can be found in Franklin, Spring Hill, White House, Mt. Juliet, and College Grove. In these areas, you will find history, arts and entertainment, sports, attractions, and some of the best southern food. Nashville, TN is a city that has it all, which makes it such a perfect place to build a new home.
Our most recent additions to the Nashville, TN area are our St Marlo and June Lake communities. Both communities are located in Williamson County and offer trendsetting new home designs. St Marlo is a community of rural charm, whereas June Lake will be a social hub for Williamson County with shops and restaurants all within walking distance. Read more about St Marlo and June Lake.
If you are looking for a new home builder in Nashville, TN we would love to talk to you! Our floor plans offer a wide range of flexibility for families looking to expand and/or downsize while being budget-conscious. Our process is streamlined and believe it or not, we make building a home FUN. Take all the things you have heard about building and throw them out the door. Our team of experts is here to make your new home in Nashville become a reality! Read our reviews from our past and present homeowners, employees, and fans, and contact us today to learn more about building opportunities in Nashville.
Explore Our Communities