March 25, 2022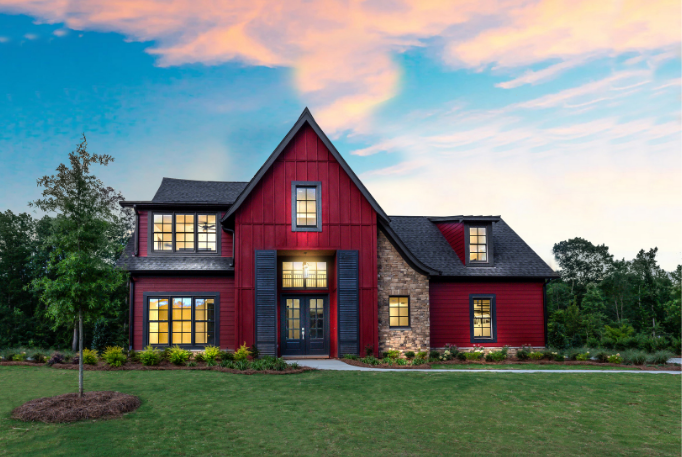 New Home Construction in Nashville, TN
The Nashville housing market is exploding and has been for the past several years. Like many areas of the country the home buyers in Nashville, TN are looking for well-built homes in a great area with good schools along with modern amenities and local conveniences. If you are on the hunt for a new home in Nashville, TN we might have the perfect spot for you!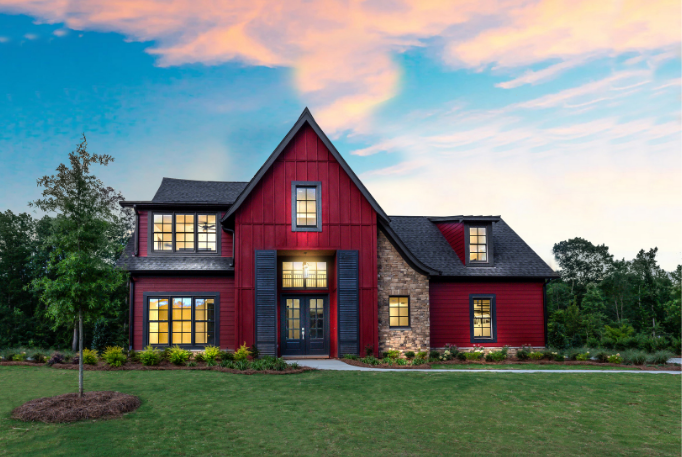 Today, we are excited to tell you more about the TWO newest neighborhoods being built in the Nashville area by Signature Homes.
You might be familiar with our other communities in Franklin, TN, and Mount Juliet, TN. Take a drive through Jackson Hills or McDaniel Estates and catch a glimpse at what living in a Signature Homes community is really like.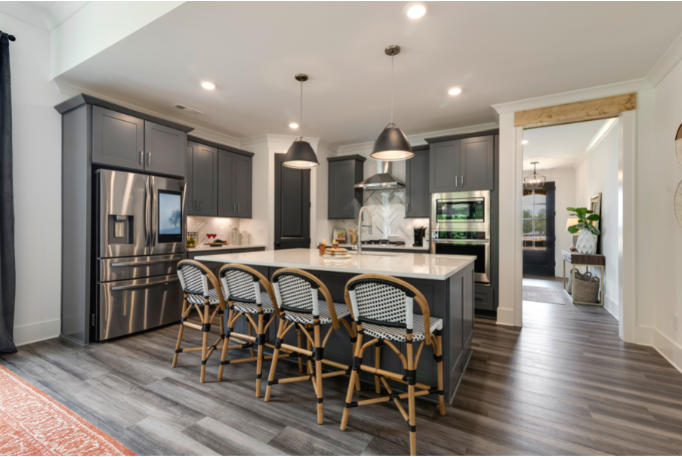 New Homes in Williamson County
From concept to construction, our master-planned communities deliver resort-style living daily! Our new home communities in Williamson County will be such an exciting addition to families looking to build new construction near Franklin, TN.
Franklin, TN is the place to be! Whether you are relocating or buying your first home, the Williamson County area is a great place to settle down and grow your life in Middle Tennessee.
June Lake and St Marlo are two new home communities opening in Williamson County in 2022. Read on to discover what makes each of these new home building opportunities unique and sign up for their VIP lists to be the first notified when home plans become available.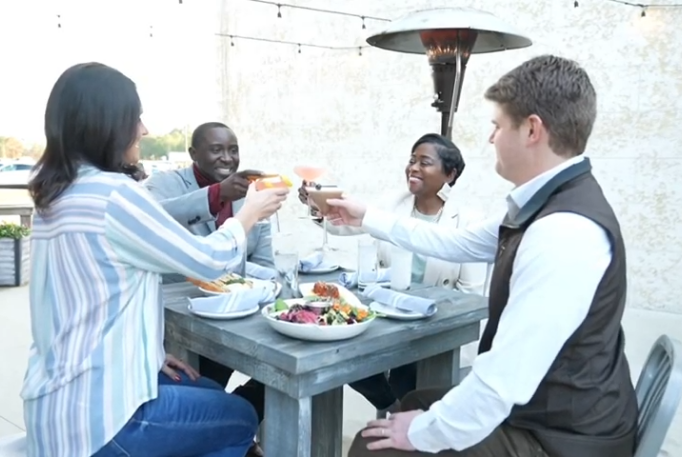 June Lake | Live Local. Be Social.
June Lake is a brand new, mixed-use development located in the City of Spring Hill, Tennessee. June Lake is unique to the area as it offers a greenway walking system surrounding an eleven-acre lake that will also have pedestrian-friendly dining and shopping options. This new home community is located in Williamson County and adjacent to I-65. June Lake residents will enjoy accessibility to a state-of-the-art interstate interchange that is scheduled to open by September of 2023.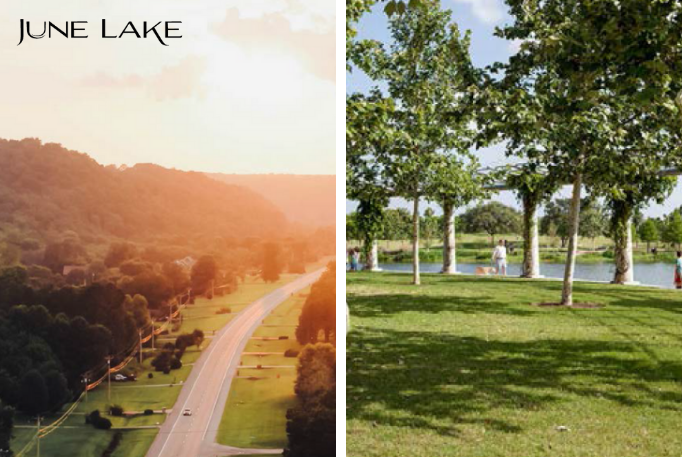 It's always cool to be early and on the cusp of something BIG! Join us in Phase 1 of June Lake starting this year. Our first homeowners will have the pleasure of watching June Lake become the next Westhaven of Nashville, TN.
Projected to be in development for the next 20+ years, June Lake will eventually include over 2,900 residential units, 3.9 million square feet of Class A office space, nearly 1.3 million square feet of retail and restaurant space, and 400 hotel rooms.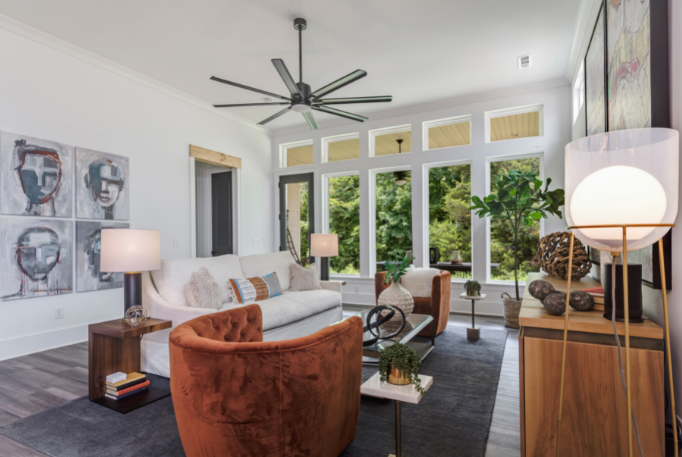 June Lake will offer a variety of floor plan options to suit all family sizes and lifestyle needs. You can expect ally-load-style homes with unique architectural elements and charming color palettes. Homeowners will love the design features inside these homes as well. Available volume ceilings, walls of windows, chef-inspired kitchens with ample storage, new lighting options, and so much more!
The perks and amenities abound in June Lake. Homeowners will be excited to gather, relax and get active in the included amenities such as:
Social Clubhouse for events and gatherings
Resort-style Pool
Community Green Spaces
Walking Trails
Floor plans and pricing are still being finalized. Sign up for our VIP list to be the first notified when new information about June Lake becomes available.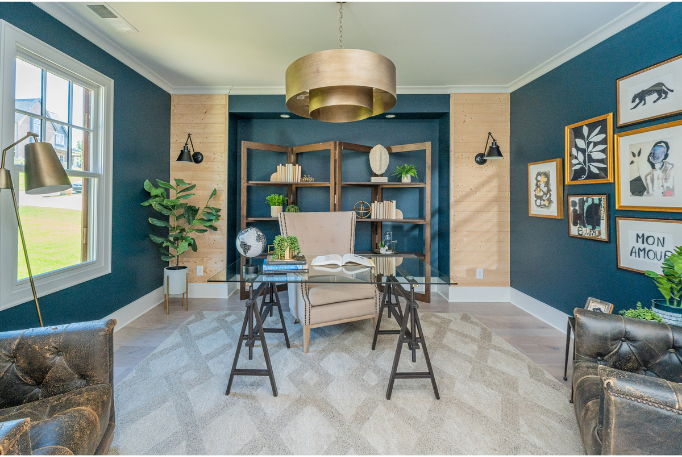 St Marlo | Rural Charm. Modern Conveniences.
If you are looking for more rural charm, then St Marlo might be a great building opportunity for you. St Marlo is a new Signature Homes community located fifteen minutes from Downtown Franklin. Take a drive-by this new development near Gosey Hill and you'll see the surrounding land is home to horses and so much history. It's simply stunning!
St Marlo offers a variety of unique home features such as volume ceilings, large window walls, flex spaces, and accent treatments all throughout the home. These features tend to be fan favorites among our clients. It's the little details that make a huge difference when it comes to home design!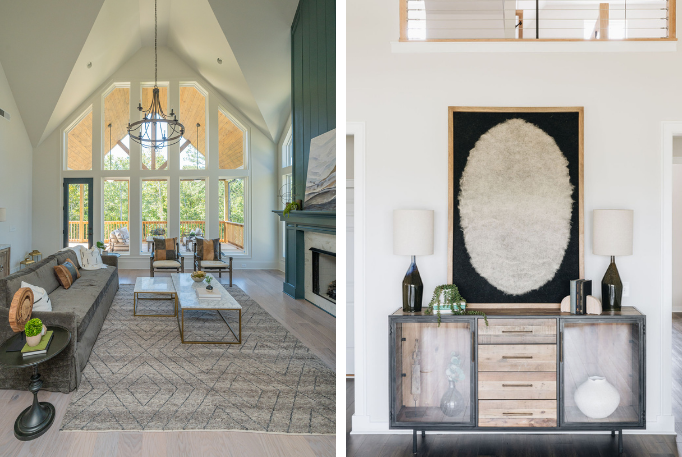 Here, you will enjoy a relaxed lifestyle and luxury living. St Marlo offers large-scale homesites just minutes away from Franklin's shopping and dining. With stunning streetscapes, a front porch atmosphere, and a community pond, it is easy to find yourself calling St Marlo home.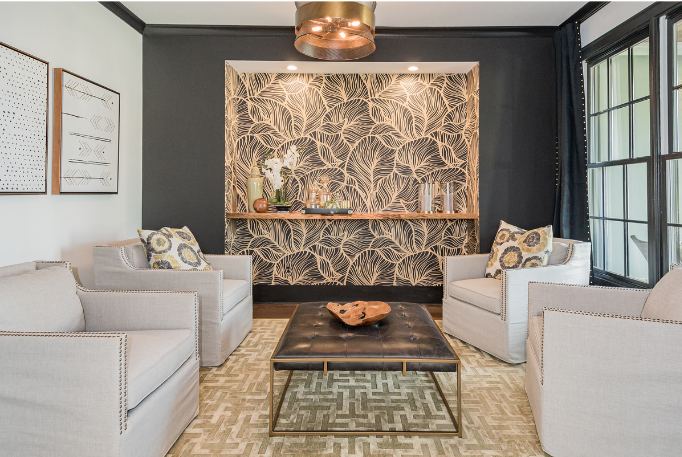 What's Trending in Nashville Home Design?
Nashville homes are setting a whole new standard for home design all over the South. Our trending, yet timeless home designs include features such as home office spaces, indoor-outdoor living, bonus living spaces, and accent walls & ceilings. We are giving the modern farmhouse a Southern contemporary twist. The combination of these two styles is on-trend, yet timeless.
In St Marlo, you will find exclusive options and features available for your home. These features include the options of a four-car garage, chef's pantry, deluxe laundry room, built-in bar, extra walk-in closet, and more! Floor plans and pricing are being finalized in this community, but details are close to being released. Are you on our list of VIPs yet? Sign up here to get more information on St Marlo as it becomes available.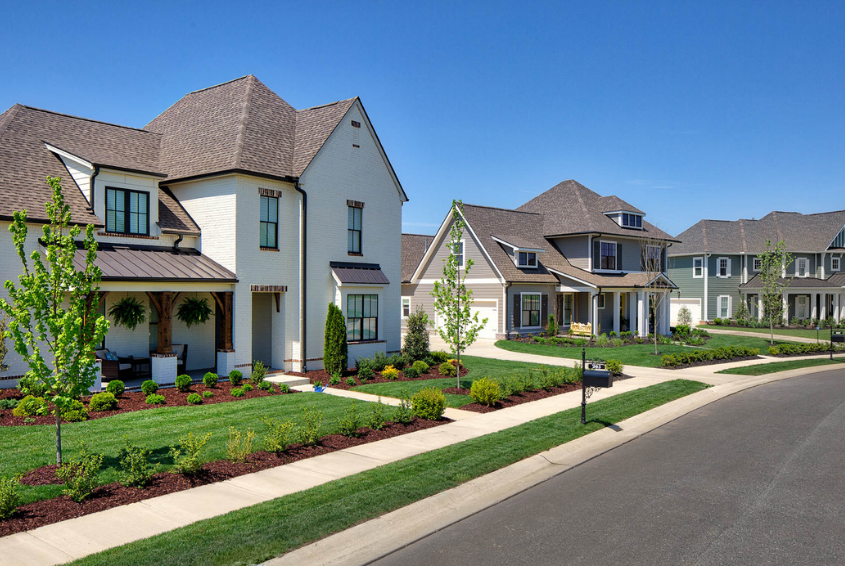 Let's Get Building!
Are you ready to get started on your home buying journey? Visit LiveJuneLake.com and LiveStMarlo.com to contact our agents today! Check out our past blog posts to dive into the Signature Homes building process to learn more about building your dream home with us. We look forward to connecting with you!
Explore Our Communities