November 22, 2021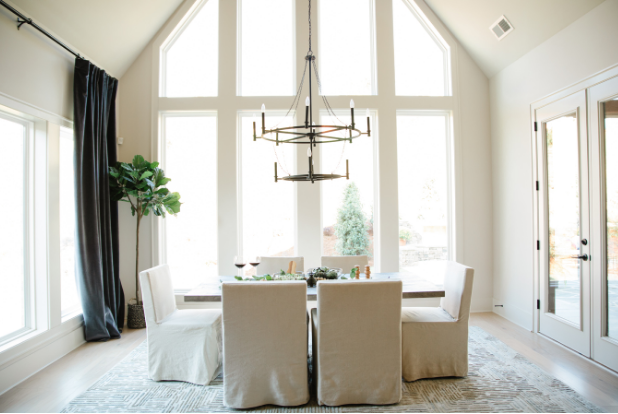 Dress your turkey and dress your table. These decorating tips and delicious recipes are sure to impress your guests!
One of the most exciting events of the season is here! If you love entertaining and hosting in your home we can imagine that Thanksgiving is one of your favorite holidays of the year. Thanksgiving is such a great time to open up your home to loved ones and host them with food and festivities. Today we are sharing 4 easy recipes to make this Thanksgiving and some Fall/Winter tablescape inspiration.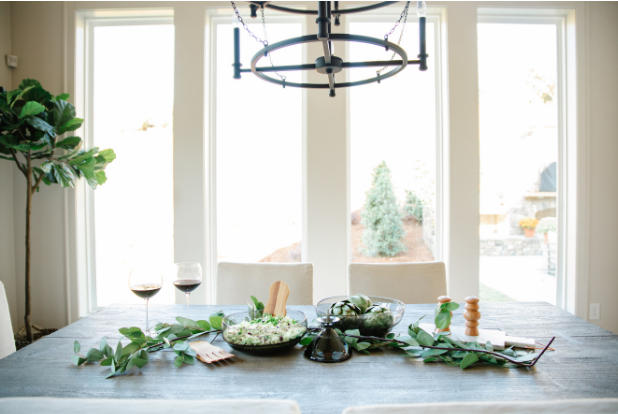 Fresh is best for Thanksgiving. Go green when thinking about how to dress your table. Eucalyptus is an easy and inexpensive way to add interest to your Thanksgiving tablescape. Add in other fresh elements such as artichokes, apples, oranges, pumpkins, etc.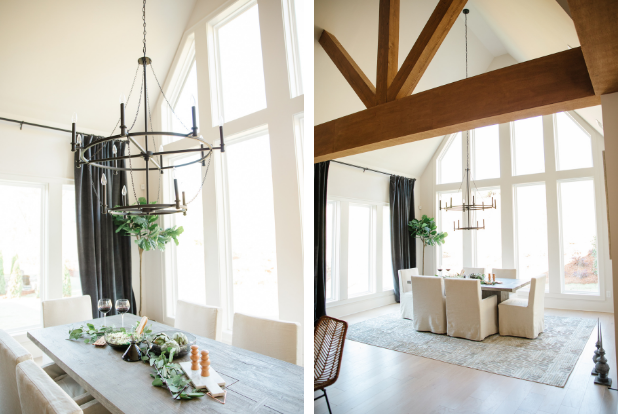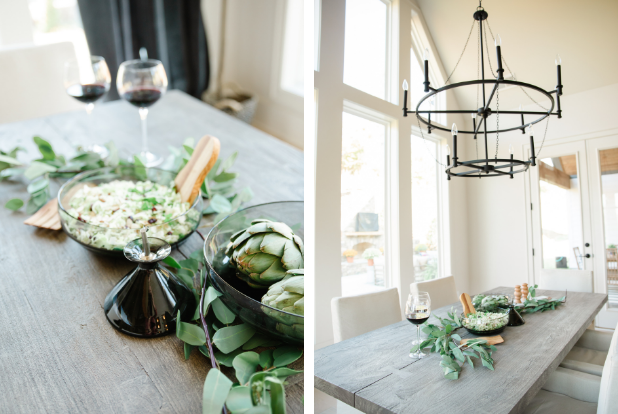 Thanksgiving Side Dishes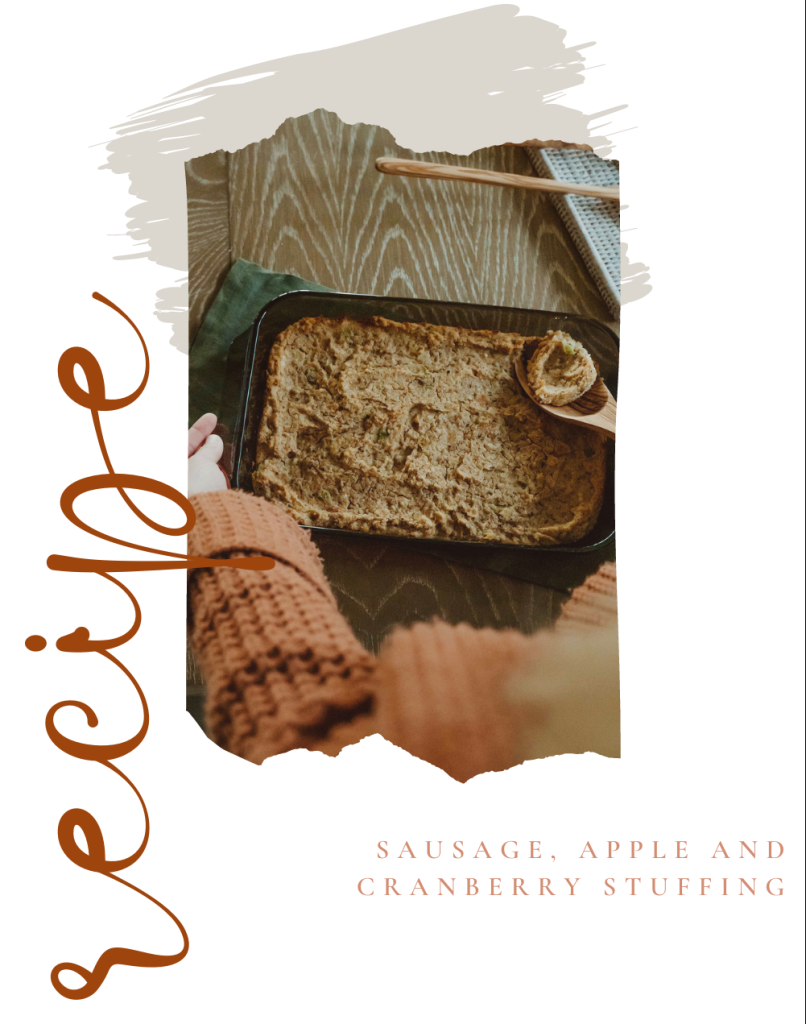 Sausage, Apple and Cranberry Stuffing
Servings:10
Ingredients
1 ½ cups cubed whole wheat bread
3 ¾ cups cubed white bread
1 pound ground turkey sausage
1 cup chopped onion
¾ cup chopped celery
2 ½ teaspoons dried sage
1 ½ teaspoons dried rosemary
½ teaspoon dried thyme
1 Golden Delicious apple, cored and chopped
¾ cup dried cranberries
⅓ cup minced fresh parsley
1 cooked turkey liver, finely chopped
¾ cup turkey stock
4 tablespoons unsalted butter, melted
Directions
Preheat oven to 350 degrees F (175 degrees C). Spread the white and whole wheat bread cubes in a single layer on a large baking sheet. Bake for 5 to 7 minutes in the preheated oven, or until evenly toasted. Transfer toasted bread cubes to a large bowl.
In a large skillet, cook the sausage and onions over medium heat, stirring and breaking up the lumps until evenly browned. Add the celery, sage, rosemary, and thyme; cook, stirring, for 2 minutes to blend flavors.
Pour sausage mixture over bread in bowl. Mix in chopped apple, dried cranberries, parsley, and liver. Drizzle with turkey stock and melted butter and mix lightly. Allow stuffing to cool completely before loosely stuffing a turkey.
TO MAKE AHEAD:  Spread stuffing evenly in a freezer-safe baking pan.  Cover with plastic wrap and then cover tightly with foil.  When ready to serve, remove plastic and foil – replacing foil lightly and let thaw at room temperature or in the refrigerator overnight.  Pour approximately ½ cup turkey stock mixed with 3 tablespoons melted butter evenly over stuffing and bake at 350 for 45 minutes to one hour or until done.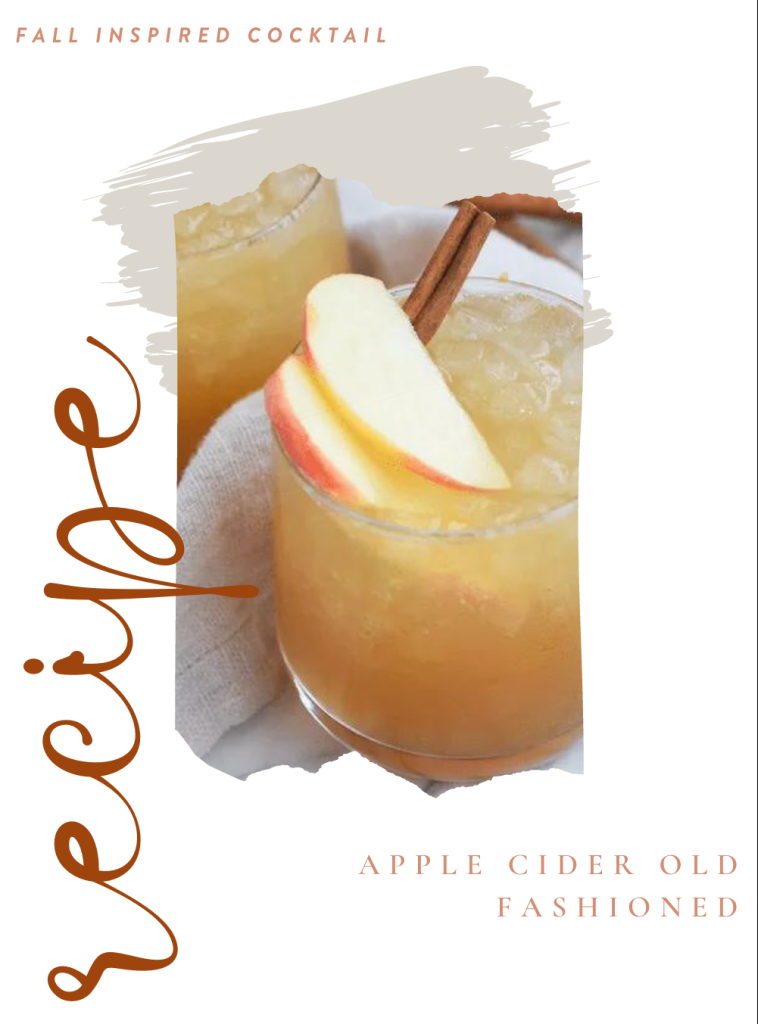 Apple Cider Old Fashioned
Ingredients
1/4 cup apple cider
2 ounces good-quality bourbon or whiskey
3 drops of bitters
1 apple slice, for garnish
1 orange slice, for garnish
Cinnamon stick for garnish (optional)
Instructions
In a lowball glass, stir together the apple cider, whiskey, maple syrup and bitters until combined. Add in a large ice cube and top with an apple and orange slice and a cinnamon stick.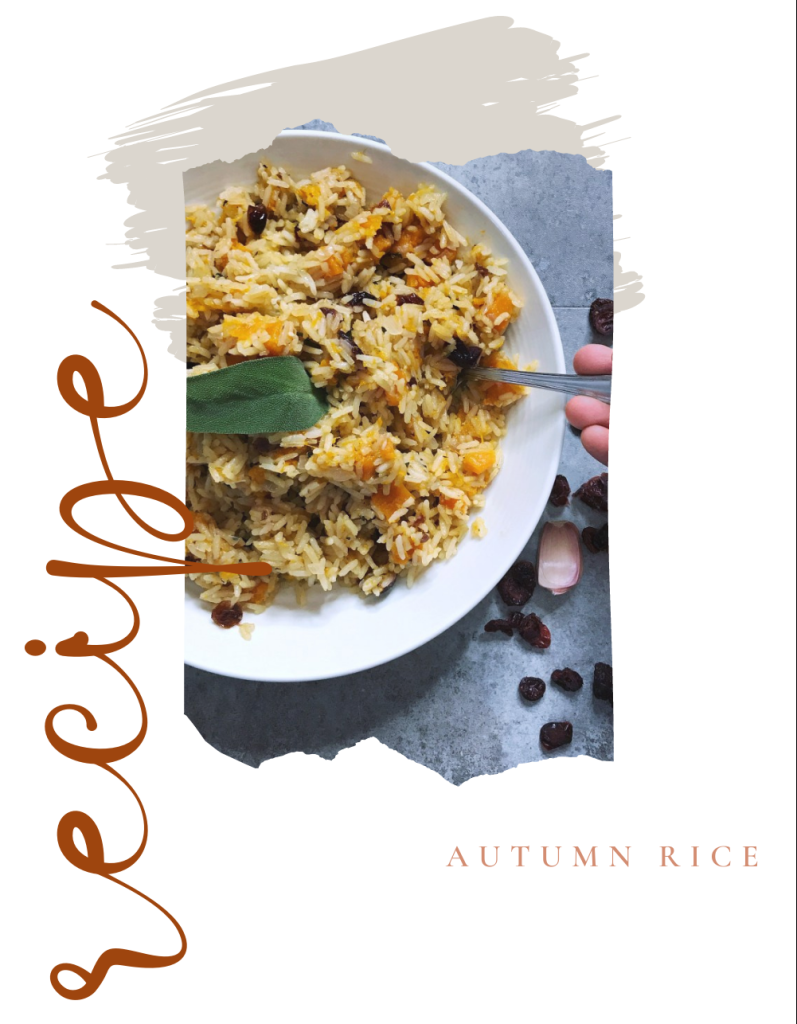 Click here for the full autumn rice recipe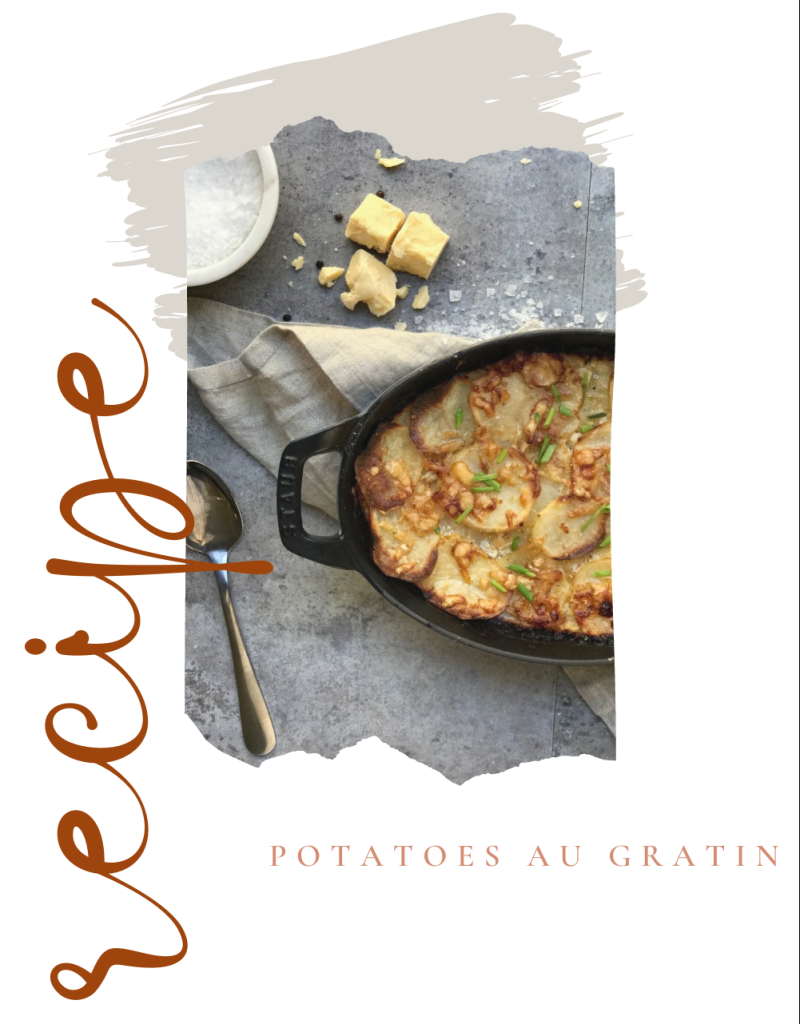 Explore Our Communities