December 14, 2021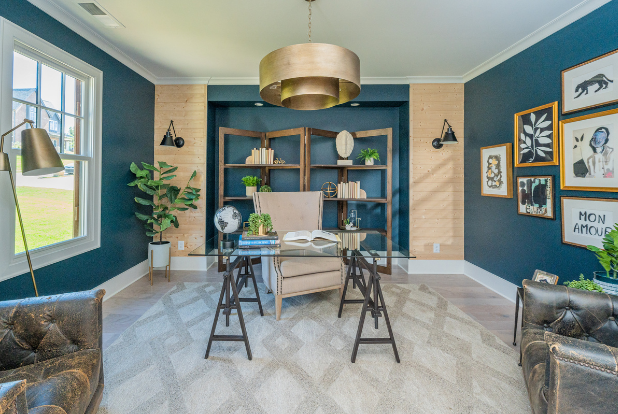 Whether you are building with us or doing some remodeling on your own, we have all of the timeless and trending looks for your home. Here at Signature, our clients receive professional assistance from our sensational designers to help them personalize their homes so that they can achieve their desired style or look.
Paint colors are an important factor contributing to that specific look or style for the home, and they also tend to be one of the hardest decisions to make. Many homeowners fear that they might choose the wrong paint color, or that their paint colors might clash. Lucky for you we are revealing our most popular Sherwin Williams' paint colors for 2022, and giving you our expert advice on the placement, execution, and real-life photo examples of these top paint colors.
Popular Sherwin Williams Exterior Paint Colors 2022
Let's start with your home's first impression: the exterior. Home exterior paint colors are such a tough decision for homeowners. The exterior paint color of your home is a larger commitment than your interior paint colors. Our advice to you is to stick to your initial gut feeling of what you have always dreamed of your home looking like, and you are sure to be satisfied with the final look. If you have always dreamt of living in a stunning white house, Sherwin Williams has a stunning array of neutral and white exterior paint colors to choose from. Alabaster and Origami are our most popular white exterior paint colors and could be perfect for you and your home! If you are looking for an exterior paint color with the perfect mix of white and gray, you might try Sherwin Williams Anew Gray. For those who prefer a bolder exterior paint color, you may opt for these darker exterior paint colors. Our most popular darker exterior paint shades are: Cyberspace, Night Owl, Rock Bottom, and Iron Ore. These Sherwin Williams consist of blacks, grays, and even a slight hint of blues in some. You cannot go wrong with any of these paint options!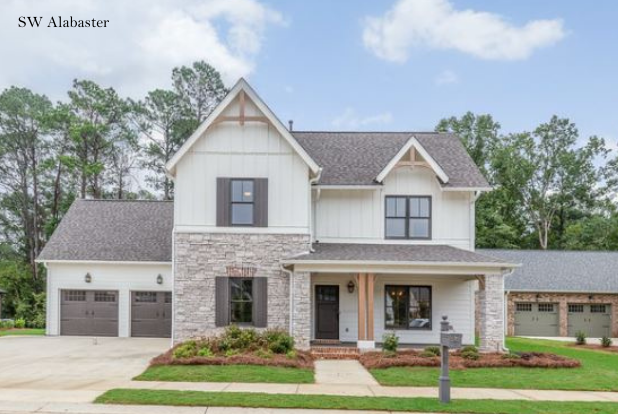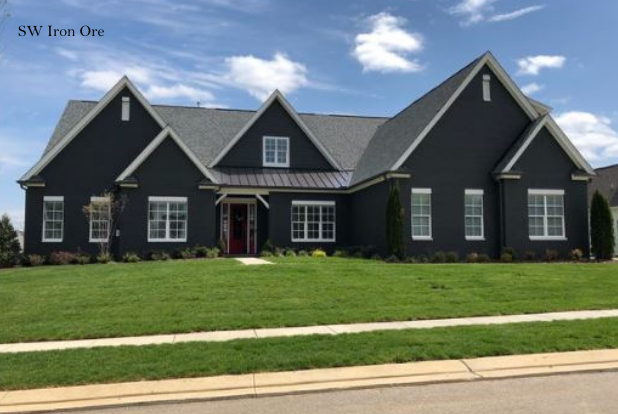 *Note: Exterior combinations and paint palette options might vary per community as we design our master-planned communities to make sure exterior aesthetics and streetscapes stay aligned with our vision!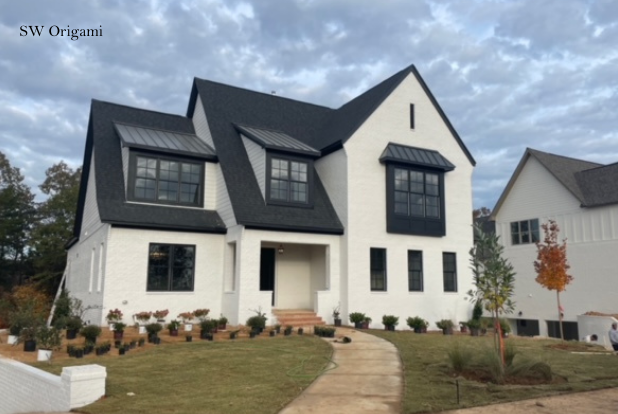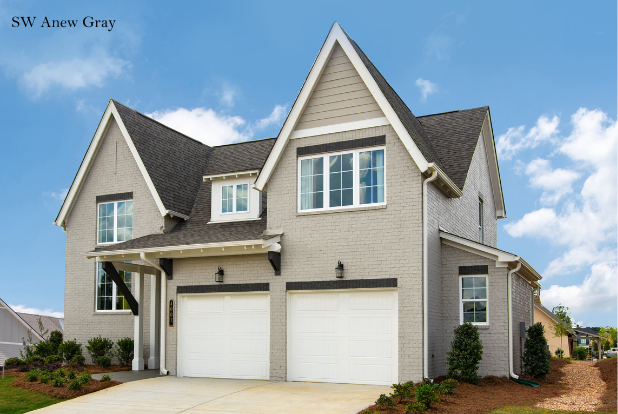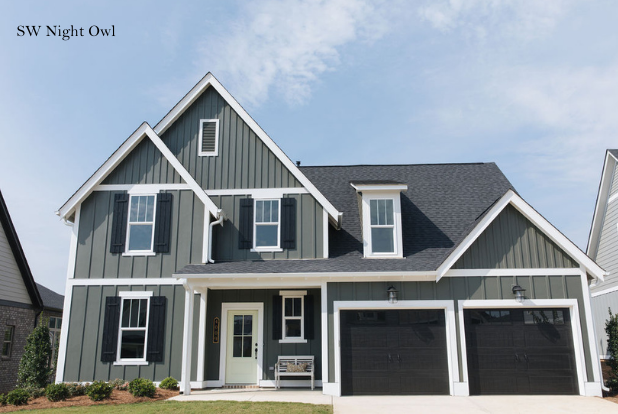 Best Neutral Interior Wall Paint Colors
Wall colors vary from home to home and style to style, but our most popular shades tend to be our lighter options. Choosing a lighter paint color does open up your space more than darker shades would, but choosing a darker shade will make more of a statement in the room. Depending on what kind of look you want to execute will determine which route you should go.
Open up your space by using one of our top shades of white: Pure White for a subtle white, Origami for a slightly darker white, or Alabaster for a warmer white. Our clients also love to use a beige or gray tone for their walls. These most popular shades include Drift of Mist for a typical beige, Agreeable Gray for a beige with a hint of gray, Repose Gray for gray with a hint of beige, or Ellie Gray for a typical gray. Selecting a paint color with more beige will give you a warmer look in your home, while paint colors with more gray will give off cooler tones.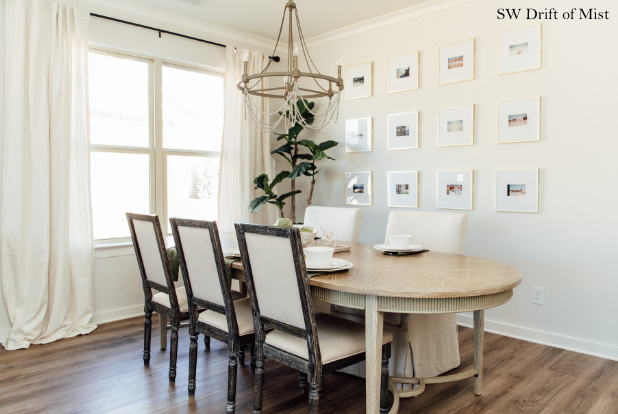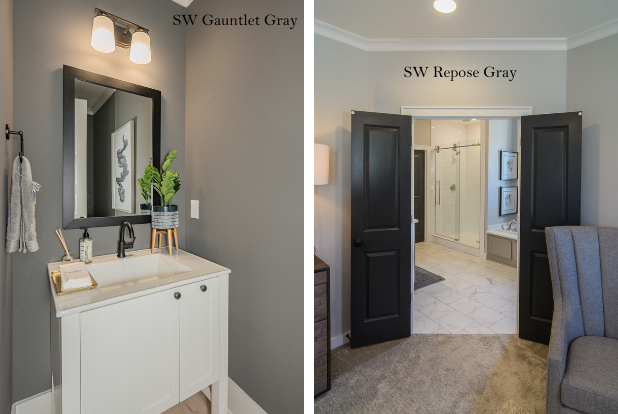 Popular Interior and Exterior Trim Colors
Selecting your trim colors, whether it is interior or exterior, can be much more simple than deciding on your other paint colors. The key is to contrast. Making your trim contrast the primary paint color of that space will draw more attention to the detailing of your home. Our most popular paint colors for a light interior trim are none other than Pure White, Alabaster, and Origami. As for darker interior trims our top paint color selections are Repose Gray and Dorian Gray. Although, our exterior trim paint colors differ slightly. For a lighter exterior trim, many of our clients choose Pure White, Repose Gray, Gauntlet Gray, or Elephant Ear. Wanting a dark trim against a light exterior paint color? Black Fox is the shade for you.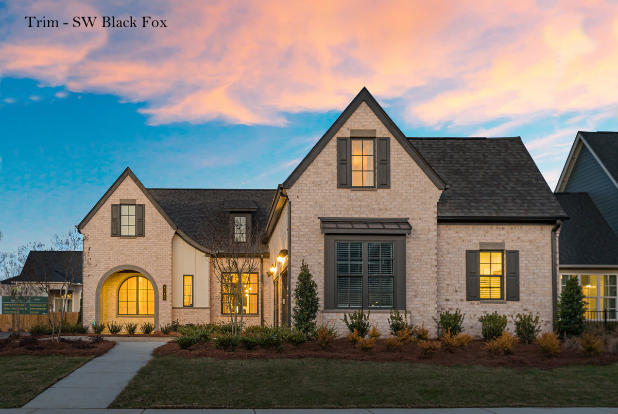 Popular Paint Colors for Kitchen Cabinets
Choosing your cabinet paint colors is such a fun experience when designing your home! This selection makes such an impact on the look and style of the interior of your home. Dark cabinets and light cabinets both give off such completely different looks, but both always turn out absolutely stunning. For an all-white crisp and clean look Pure White is the way to go. If you prefer in between light and dark cabinets, Greyhound is a great selection. Otherwise, for a darker contemporary look Stone Gray is one of our most popular paint colors. At Signature Homes, we offer pre-fabricated (pre-fab) cabinet options. These cabinets come in already finished and do not need painting. Our most popular pre-fabricated options include Pewter Green and Natural Stained (Quill) island cabinets.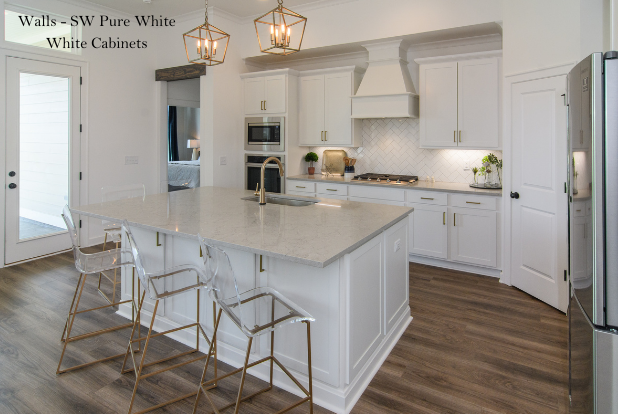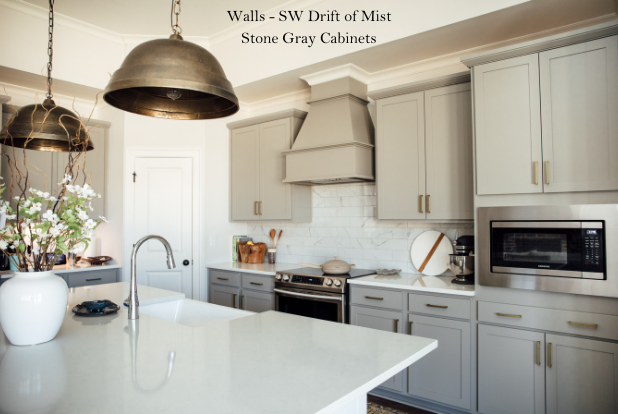 All of these paint and cabinet colors are selected at your design appointment. For more tips on How to Nail Your Design Appointment visit this post. Download our Top 10 Paint Colors + Trending Color for 2022 below!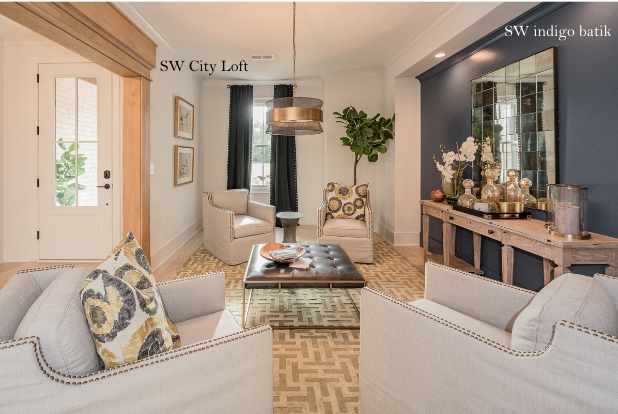 As the leading home builder in the South, Signature Homes has infinite ideas and inspiration for all things homes! Find out so much more when you subscribe to our blog and follow us on all social platforms @signaturehomescommunity. Be inspired endlessly through our award-winning homes!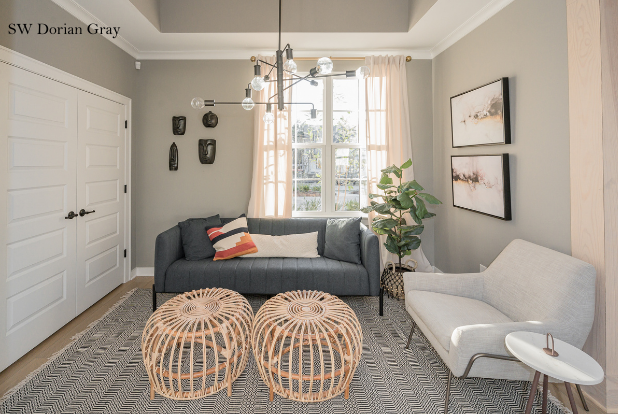 Download our exclusive Paint Palette Portfolio now and receive access to our TOP 10 most popular paint colors!
Explore Our Communities