July 13, 2023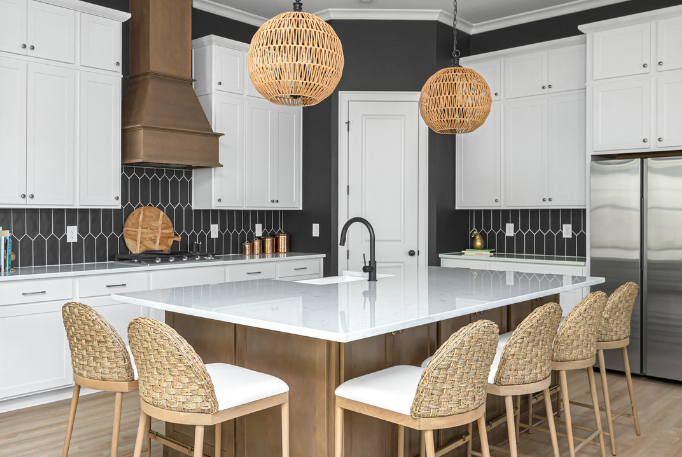 Searching for a new home is an exhilarating adventure, filled with anticipation and the promise of new beginnings. It's a time when dreams take shape and possibilities come alive. One of the most rewarding aspects of this journey is discovering the perfect community that aligns with your lifestyle, aspirations, and values. Look no further than Bradbury as it is a vibrant new home community with countless benefits and with two brand new model homes open for tours!
Our newest model homes are now both open in Bradbury at Blackridge, and we are thrilled to invite you on an exclusive tour! Nestled in the heart of Hoover, AL, this visionary development represents the pinnacle of modern living, combining exquisite design, innovative architecture, and an unrivaled array of amenities. Prepare to be captivated as we guide you through these extraordinary residences that showcase the very best in contemporary living.
Featured Model Homes in Hoover, AL
Our new model homes push the boundaries of design and functionality, offering unique features and innovative floor plans that redefine modern living. From the captivating architectural design to the open concept living, versatile spaces, seamless indoor-outdoor integration, luxurious primary suites, and smart home integration, these residences embody the epitome of contemporary luxury.

The Roswell 1B (5BD/4.5BA)
Home Features Include:
Volume Ceilings
Primary suite on Main Living 
Wall of Windows
Fireplace & Mantel
Covered Patio
Flex Room/Home Office
Upstairs Den
Mudroom
Porte Cochere
3-Car Garage
Putting Green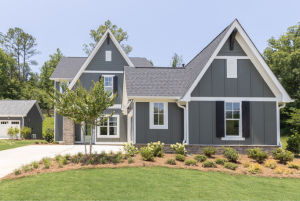 The Alex 2A (4BD/2.5BA)
Home Features Include:
Volume Ceilings
Primary suite on Main Living 
Wall of Windows
Covered Patio
Upstairs Den
Mudroom
Children's Playground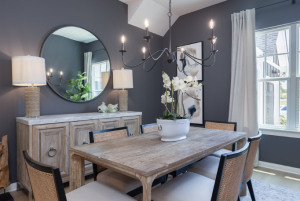 New Homes in Hoover, AL
These show-stopping homes have such gorgeous paint palettes from the inside out! As you enter you will instantly notice all of the intricate details from the wainscoting, accent walls and ceilings, designer light fixtures, and more. There are even more unique home features as you step outside to the putting green and children's playground and patios built for entertaining.
In the Roswell living room you will notice one of our most popular features, the wall of windows. These let so much natural light in and give you a stunning view of your backyard and outdoor covered patio.
The Alex living room has a wonderful open-concept layout that leads you right into the modern-style kitchen with premium appliances. This layout is so functional and perfect for any family.
Addresses:
Open:
Monday – Saturday 10 – 5
Sunday 1- 5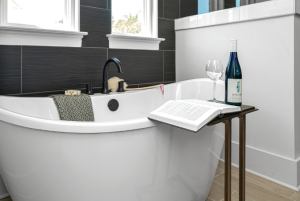 Tour Our Model Homes & Experience the Community
During your tour, our knowledgeable team will be on hand to answer any questions you may have, provide in-depth information about the community, and showcase the extensive range of amenities available exclusively to residents. From lush green spaces and communal gathering areas to state-of-the-art fitness centers and sparkling swimming pools, Bradbury offers an array of features designed to enrich your everyday life and foster a strong sense of community. Contact our sales team today to schedule your visit and embark on a journey to find your dream home in this exceptional community.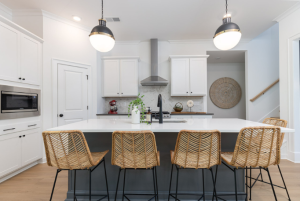 Not a Birmingham Local or Available to Travel? No Worries
You can also take a virtual tour of one of our model homes and even two of our Bradbury home plans – The Rigby and The Roswell. For a larger look at the future of Bradbury watch this 3D community streetscape tour. This community is providing 300 new homes for sale in Hoover, starting in the low $500s, with a recent new release of basement homes!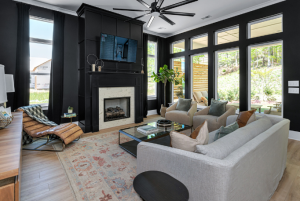 More Homes Available in Hoover, AL
Explore all home plans being offered to build in Bradbury and take advantage of our free interactive tools online! You can play around with exterior elevations, color palettes, fixtures, finishes, and features on your dream home plans! 
Interested in moving to Hoover, AL? Read our Guide to Hoover, AL here!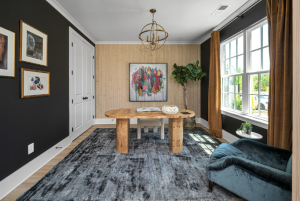 Build Your New Home in Bradbury
Celebrate Family and Community in Bradbury! Our community embraces the Signature Homes lifestyle that allows its residents to Be Active, Be Social, & Be Home all within their community. With your very own village center of amenities, it is easy to live out this lifestyle. Check out how The Village at Bradbury makes resort-styling living possible.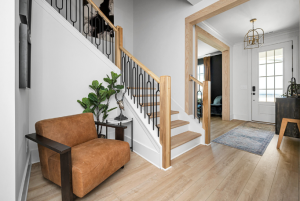 A Home Builder You Can Trust
We understand that purchasing a new home is a significant decision, and that's why we have meticulously curated these model homes to illustrate the possibilities that await you in Bradbury. The attention to detail, the integration of modern technologies, and the commitment to quality craftsmanship are all testaments to our dedication in providing you with a home that exceeds your expectations. Don't miss this unique opportunity to witness the future of luxurious living firsthand.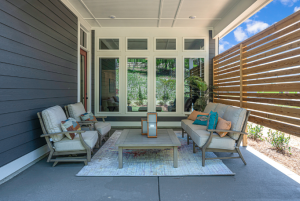 Build New Construction in Birmingham, AL
Like what you see, but looking to build in another area? We have communities all over the Birmingham and Nashville areas! With a variety of styles, sizes, and locations you will be sure to find one that fits your lifestyle. Contact us today and start your home-building journey! Click to get a glimpse of what building with Signature Homes is like.
Explore Our Communities