January 28, 2022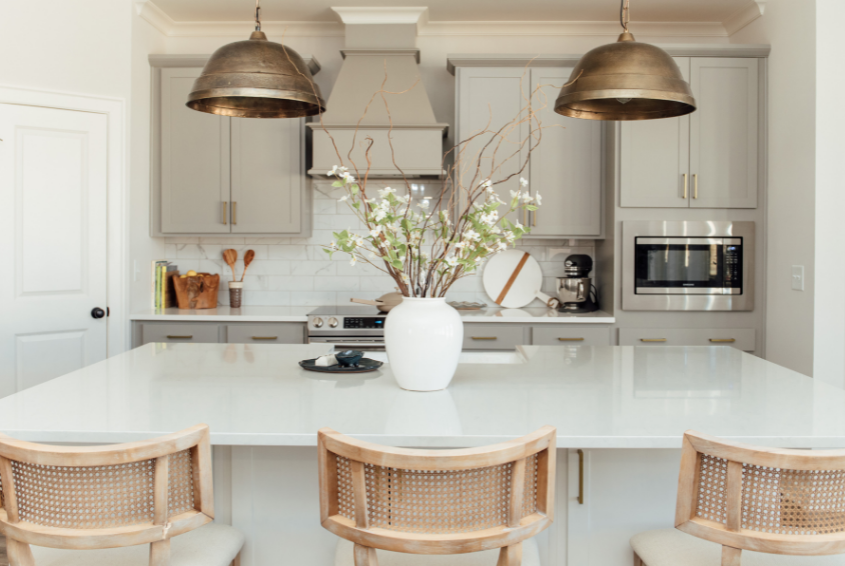 New Year, new house goals! January is the perfect time to get organized and set yourself up for success all year long. Once your home is tidy, neat, and organized you operate better on all fronts. Today we'll show you how this homeowner transformed their kitchen from scary to smart & simple.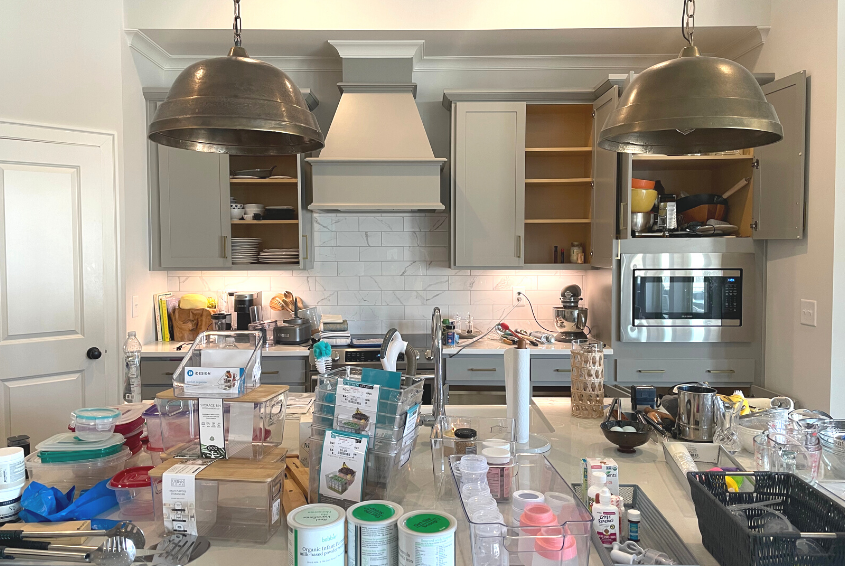 How to Organize Kitchen Cabinets 
Step 1: PURGE
Let's start from the top-down. Organizing your kitchen cabinets is easiest when you are starting from scratch. If you've recently moved into a new home, you've got the upper hand! If you haven't already, go ahead and purge items you haven't used in a while. Start organizing your kitchen cabinets by pulling everything out where you can see it. This is usually the most daunting part of the organization process. The best rule of thumb when organizing your kitchen cabinets is to try and have sets of everything. If you have a bunch of cups that don't match, it might be time to toss the ones that don't have mates. Plus, things that are uniform just look better and will make you happier when you open the cabinet doors each day (trust us).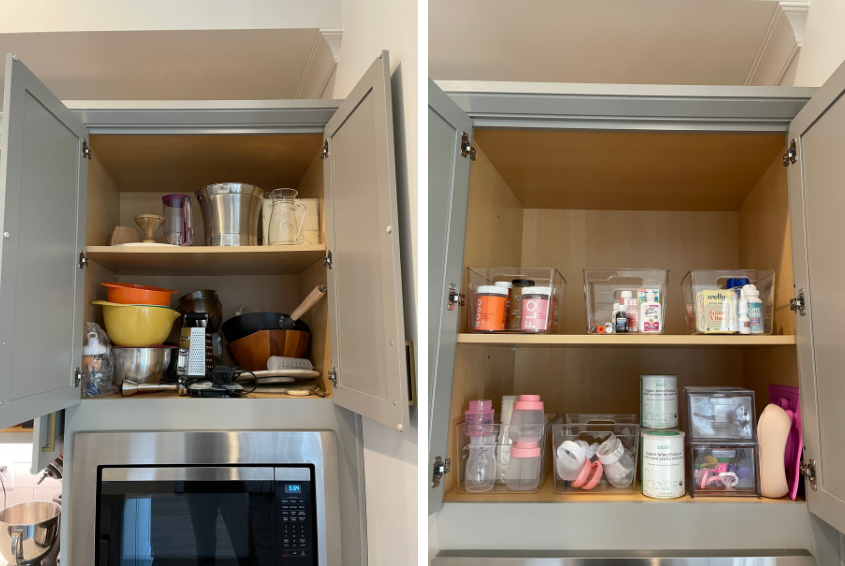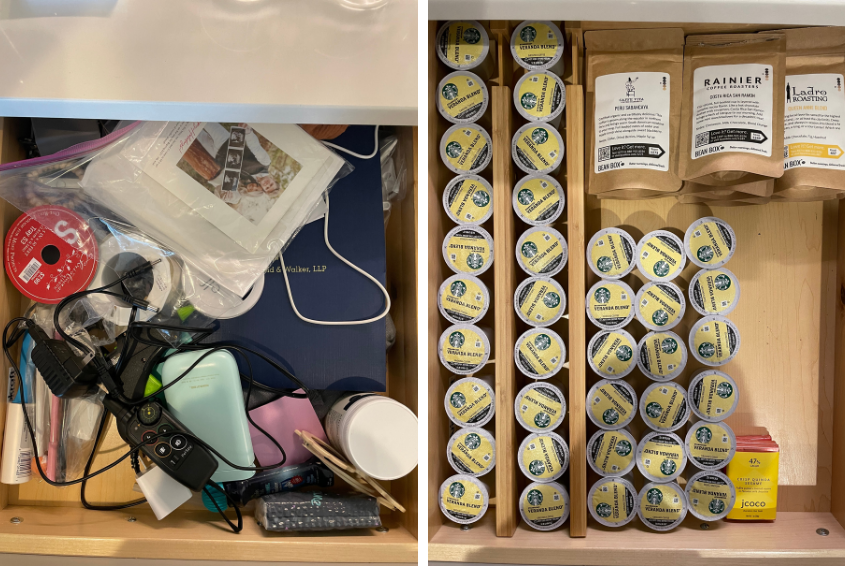 Step 2: SORT
The next step in the kitchen storage and organization process is to sort and move things around so that what you need is within arm's reach. Hint: you might not get this right on the first try. Once you start to move around in your kitchen, things might start to find new and better homes. That's ok! You need to organize in a fashion that works for your lifestyle, but here are some good rules of thumb when looking for how to organize your kitchen cabinets.
Cutlery and dishes should be near the sink
Spices and cooking instruments, whether rubber spatula or skillet, should be near the stove (our favorite spice jars and labels)
Cups and mugs should be near the fridge or a bar area
Put knives and chopping boards near your prep area
Store sugar, flour, rolling pins, cookie sheets, and other baking essentials together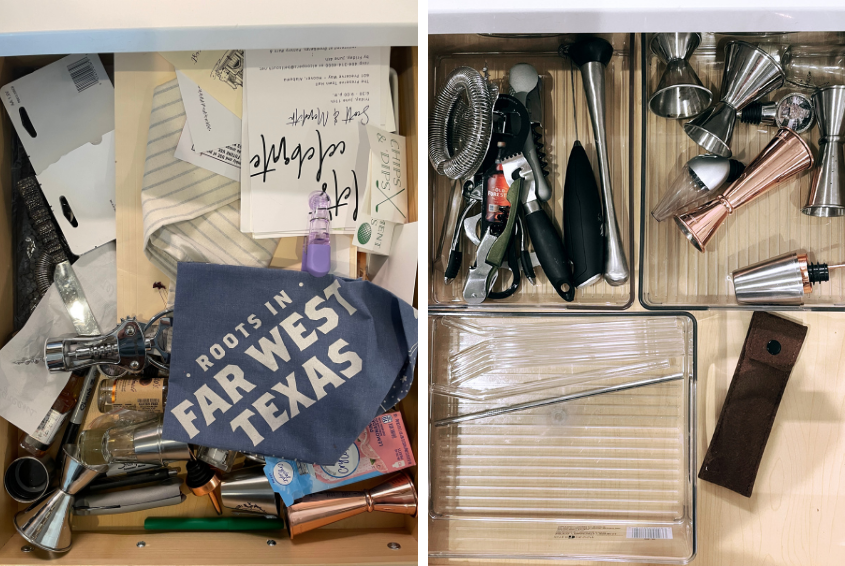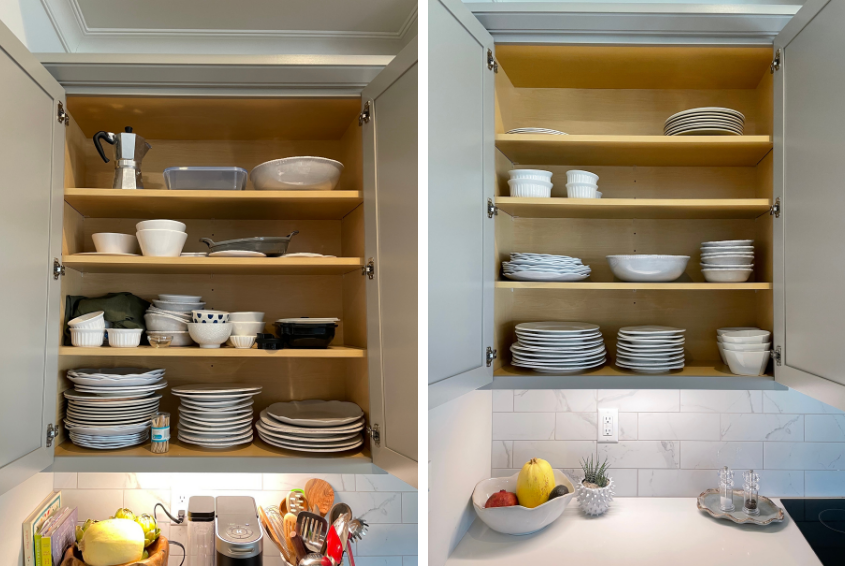 Step 3: ORGANIZE
Drawer dividers and clear bins are some of the best things you can use to organize your kitchen. Bamboo drawer dividers are so great because they are adjustable and can be used in so many different ways. A major plus if you are a Signature Homeowner, these bamboo dividers match the inside of our cabinetry perfectly! If your drawers are cluttered with utensils, try using drawer dividers to separate them into sections. You could even label each section if needed! A lazy susan is also a great organization and storage piece for things like bottles, cans, etc.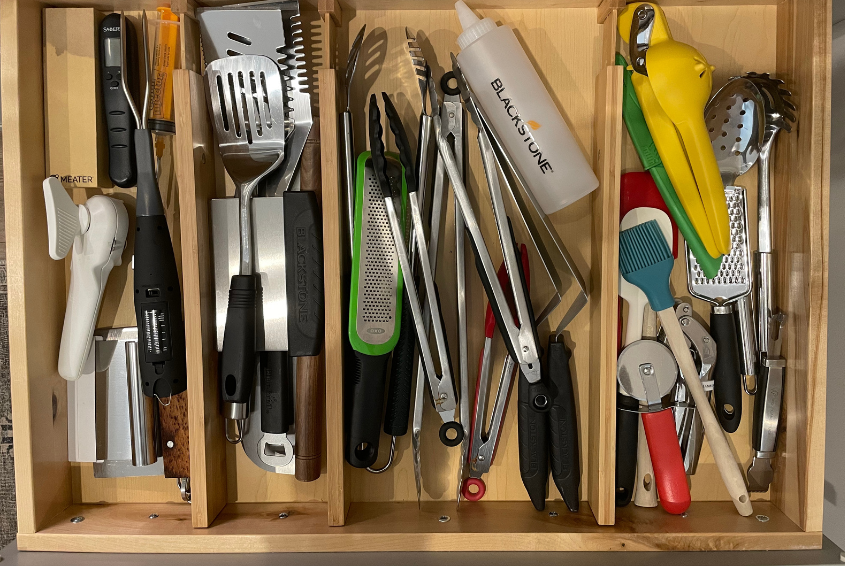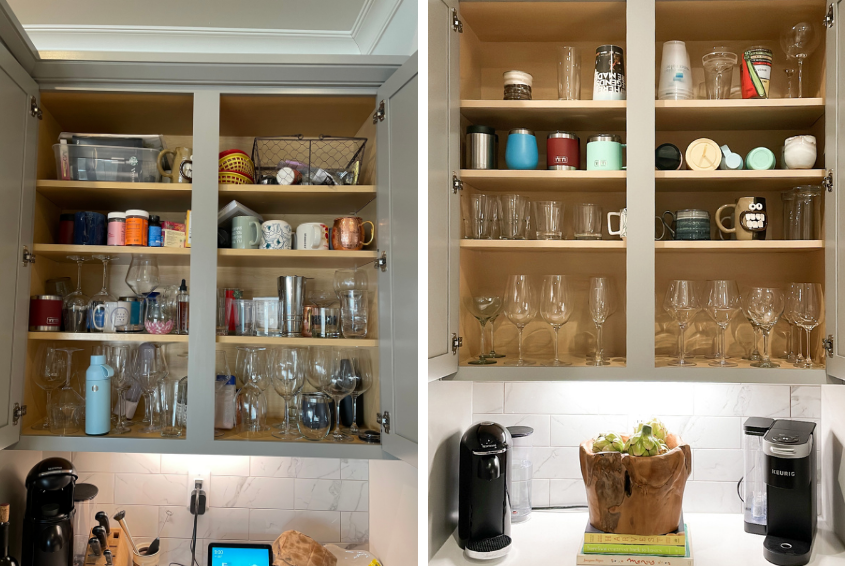 Clear bins are an absolute must-have when speaking of kitchen organization hacks. When you open your cabinets, you need to be able to see at a quick glance what you have right in front of you. Clear bins help smaller items have a home in such large cabinets. We are in love with these clear stacking drawers for items like snacks, dishwasher pods, etc.
Tip: it's also a good idea to label the bins so whoever is in your kitchen helping put things away know where items go!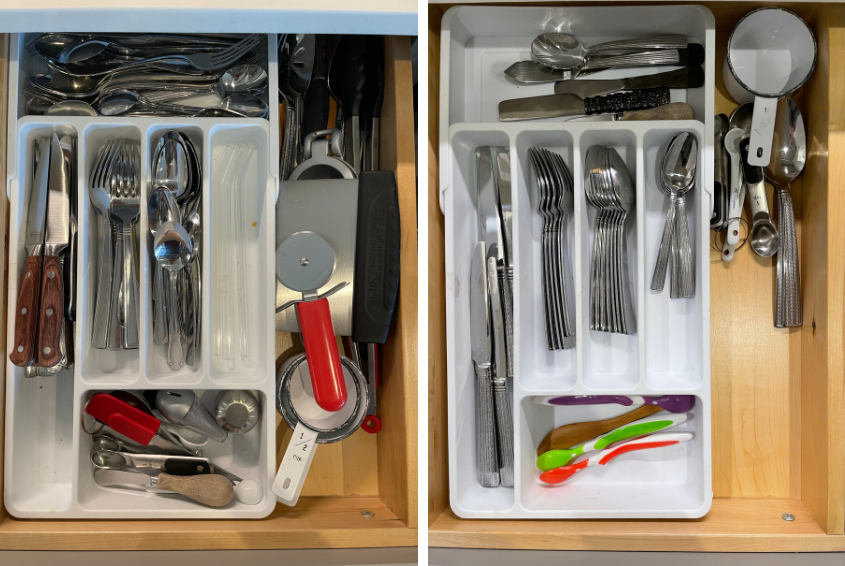 Curious as to where a lot of the bigger items in this kitchen went? They are now being stored under the enlarged kitchen island! Depending on the floor plan of the home you build with us, including an enlarged island can add up to 6 feet of extra storage in your kitchen. For the avid baker, entertainer, or large family this is a huge space-saving solution. Explore our current communities and start browsing floor plans that will be the perfect fit for your family today!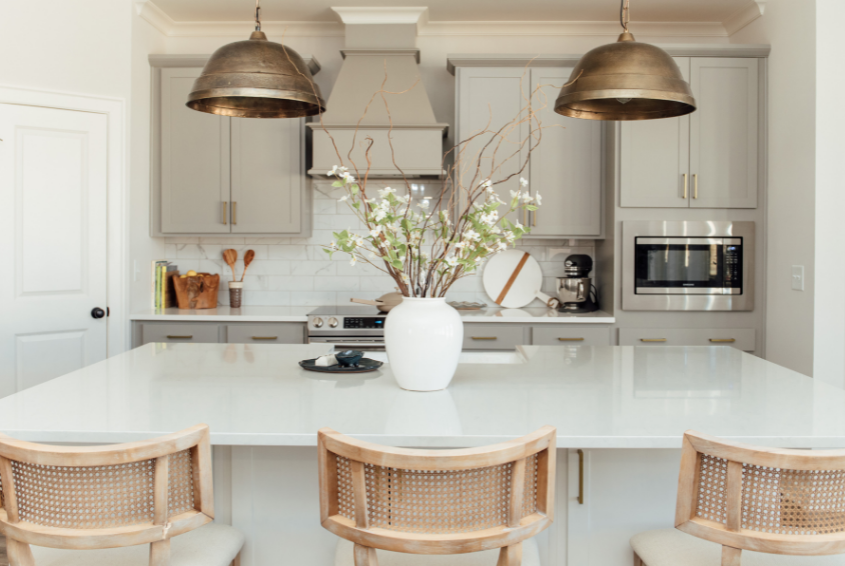 Now that you have some simple storage solutions to help you get started on making your kitchen function at its full capacity. Tag us on social media @signaturehomescommunity with your before and after photos! We can't wait to see your #SignatureStyle
Explore Our Communities