February 20, 2020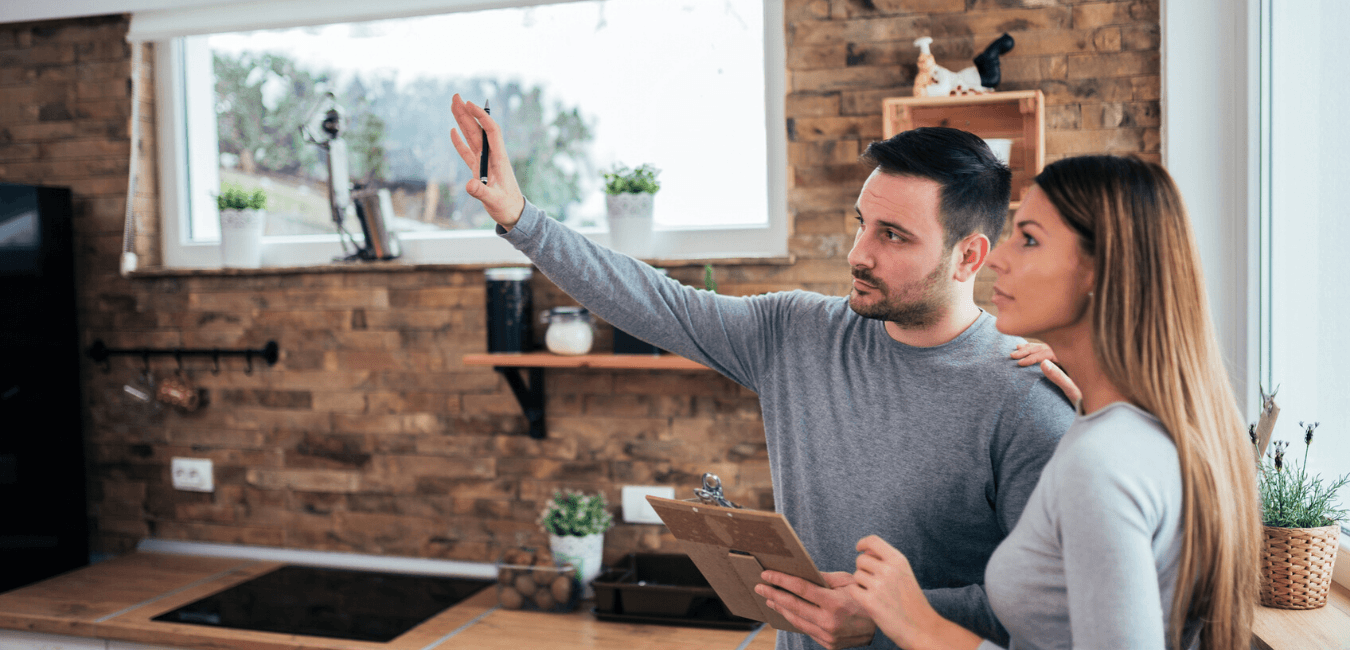 According to recent forecasts, experts project the home renovation market to decline this year for the first time in history. However, while major renovations may decrease, homeowners will continue undertaking smaller, budget-friendly projects. In fact, according to Bob Villa, home upgrades in 2020 will have more modest budgets with a more significant impact. 
When you're remodeling or designing your home, some home improvement projects have a more significant impact than others. Additionally, modernized updates add to the value of your home. 
For homeowners to get the most out of remodeling efforts, you must focus on projects that will make a statement and pay off when it's time to put your home on the market. 
Consider these smaller-budget renovations and features that will add value and make a lasting impact on all who visit your home. 
Simple renovations with significant results
These small-but-mighty renovations and additions are sure to impress your guests, improve your comfort, and, eventually, increase the value of your home. 
Upgrade your front door
A relatively easy and inexpensive door upgrade can make a huge difference in your home's curb appeal, energy efficiency, and security.
Focus on the fireplace
Fireplaces are natural gathering areas. Turn yours into a crowd-pleasing focal point with an updated mantel and decorative accessories. 
Transform your kitchen or a bathroom with new tile
Make a statement with new flooring or wall accents. The shimmery appearance of glass tiles makes it a dramatic and popular choice for a backsplash or countertop in the kitchen or a bathroom.
Remake your kitchen cabinets
A fresh coat of paint and new knobs and pulls are two simple ways to give your kitchen cabinets a fashionable look for less. 
Redo the powder room
While the powder room is most likely one of the smallest rooms in your home, it is one that guests visit often. Give the room a fresh new look by covering the walls with fabric, paint, or a textured wall covering. Consider switching out the light fixtures and replacing the vanity, too! 
Swap out light fixtures
Light fixtures don't always get the attention they deserve. For a mini home makeover that makes a big impact, swap out all the light fixtures in one room – or even a whole floor! 
Make energy-efficient modifications
Heating, ventilation, and air-conditioning are often the most prominent portion of your home's utility expenses. With today's technology and advanced building materials, many energy-efficient modifications can be incorporated into your home to lower your energy consumption and costs.
Add or revamp an outdoor living space
Everyone loves spending time outside. Whether it's a patio, porch, or deck, make your outdoor living space more inviting by adding an outdoor kitchen, a fire pit, or eating area. 
Are you overdue for a mini-remodel? Don't underestimate the power that smaller design projects like these can have on your home. You don't need to undertake a massive remodeling overhaul to make rooms in your home look new again!
Want to experience the Signature Homes difference for yourself? Call 888-339-6051 to schedule a visit to one of our communities in Birmingham or Nashville today.
Explore Our Communities