February 22, 2023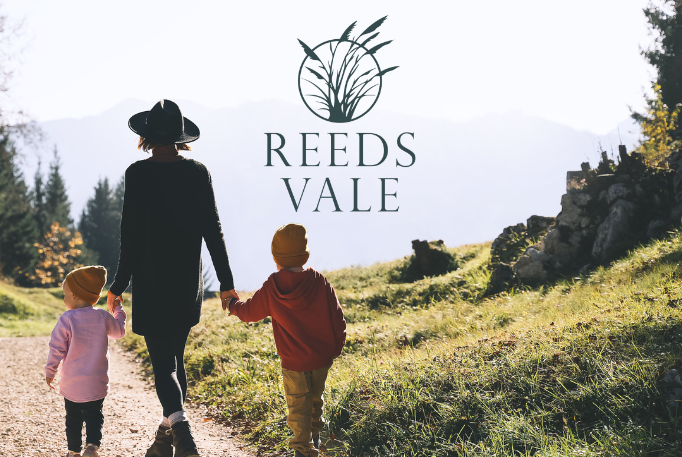 Now Selling in Williamson County- A new luxury home community where life's best moments are unveiled through nature and community. In the heart of College Grove, you will find your way home to a lifestyle that is just as distinctive as the homes in your community. Reeds Vale's gorgeous green scape and resort-style amenities create a serene environment where social connections flourish all in harmony. 

New Home Construction in Nashville, TN
It is no secret that the Nashville housing market is exploding and has been for the past several years. Like many areas of the country, home buyers in Nashville, TN are looking for well-built homes in a great area with good schools along with modern amenities, local conveniences, and privacy within your community. If you are on the hunt for a new home in Nashville, TN Reeds Vale is the perfect spot for you!
Today, we are excited to tell you more about our newest community bringing 252 homes to the Nashville area by Signature Homes.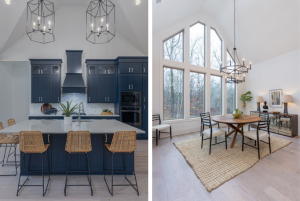 Developments New to Williamson County
From concept to construction, our master-planned communities deliver resort-style living daily! Our new home communities in Williamson County will be such an exciting addition to families looking to build new construction near College Grove, TN.
College Grove, TN is the place to be! Whether you are relocating or buying your first home, the Williamson County area is a great place to settle down and grow your life in Middle Tennessee.
Reeds Vale is a new home community opening in Williamson County in 2023. Read on to discover what makes this new home-building opportunity unique and sign up for the VIP list to be the first notified when home plans become available.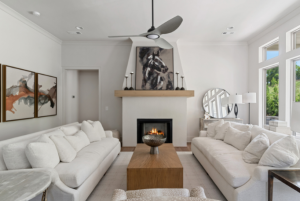 Explore Reeds Vale & College Grove, TN
Reeds Vale will be an ideal building opportunity if you are looking to escape to a serene environment with surrounding nature and be located just minutes from the town of Franklin. Take a drive by this new development in College Grove and you will see just how captivating this setting is!
This community will be incomparable to your typical new builds in the area with a variety of home features such as luxury appliances, unique storage opportunities, vaulted ceilings, large window walls, spa showers, flex spaces, and accent treatments all throughout the home. – Not to mention the estate-sized lots in the first phase. Many of these features are all new additions to our builds and are exclusive to Reeds Vale. It's the little details that make a huge difference when it comes to home design!
With amenities down the street and a vibrant town just minutes away, you remain connected to your community while enjoying a luxury lifestyle in a relaxing environment. 
Property Location: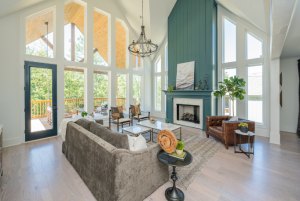 What's Trending in Nashville Home Design?
Nashville homes are setting a whole new standard for home design all over the South. With Reeds Vale, we are giving the modern craftsman home a contemporary twist. The combination of these two styles is ahead of the trends, yet will forever remain timeless.
In Reeds Vale, you will find exclusive options and features available for your home. These features include the options of a four-car garage, chef's pantry, deluxe laundry room, a grand patio extension, and more! Home plans and pricing are being finalized in this community, but details are close to being released. Are you on our list of VIPs yet? Sign up here or text VALE to 55444 to get more information on Reeds Vale as it becomes available.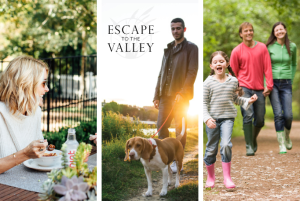 Let's Get Building!
Are you ready to get started on your home-buying journey? Visit LiveReedsVale.com to contact our agents today! Check out our blog post on the Signature Homes building process to learn more about what it is like building your dream home with us. We look forward to connecting with you!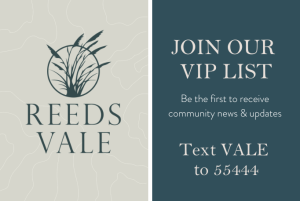 Explore Our Communities