June 8, 2023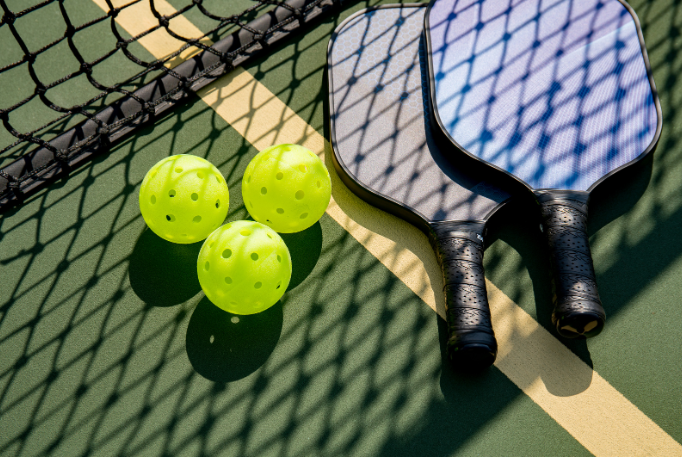 A new sports craze is sweeping the nation, and Birmingham is no exception. The social game of pickleball is gaining popularity here in the Magic City, giving locals even more reason to get out and get active in the community.
Sandy Thompson, a local pickleball organizer and marketing director of Inside Pickleball, is keen to promote the game in Birmingham. "We're always out in the community continuing to connect," she said, highlighting the club's efforts to get more people engaged through their "community free clinics".
Considering how social the game is, it's no surprise Birmingham has taken to this sport so quickly. Read on to find out why pickleball has become so popular, and where you can find the best pickleball courts in Birmingham. But first, a little more about the game itself.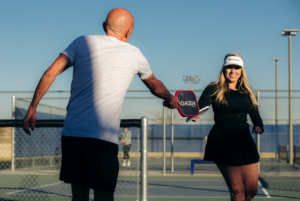 What is pickleball?
Pickleball combines elements of tennis, badminton, and ping-pong to create something entirely new. Played mostly in doubles, the game makes use of paddles instead of rackets to hit a perforated plastic ball over a net. The objective is simple: be the first player to score 11 points with a 2-point margin. With its simple rules and fast learning curve, even beginners can learn how to play pickleball in no time.
Pickleball courts are similar in size to those used in badminton, with the difference being a lower net. Since the game was designed to accommodate seniors, it is generally slower-paced compared to other racket sports. Players can also move around with ease because of the relatively small court size, which makes this an excellent option for those who want to stay active without straining their joints.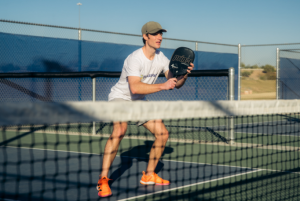 "We do some instruction at other facilities and run leagues," Thompson said, who hosts regular tournaments in Birmingham for club members. Some of the tournaments have been very successful, with one having as many as 900 people take part.
Despite its recent rise in popularity, pickleball was invented way back in the 1960s by two friends in Bainbridge Island, Washington. Wanting to keep their families entertained over the summer, they improvised a game using various assorted equipment, including a wiffle ball, ping-pong paddles, and a badminton-size court. Little did they know, this was the start of one of the most popular sports in the US.
A lot has changed since those early days, and the game continues to grow in popularity every year. In 2022, there were an estimated 36.5 million pickleball players in the US alone, with no signs of slowing down. Then in March 2023, Birmingham City Council started transforming existing tennis courts into pickleball courts to keep up with the community's demand for more playing areas.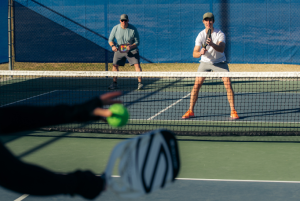 Where to play pickleball in Birmingham:
At Signature Homes, our communities are amenity-rich and full of fun and fitness! A few of the many perks of being a Signature homeowner include access to resort-style pools, clubhouse space, kid's playgrounds, fitness centers, and pickleball courts!
Play Now! -Popular private courts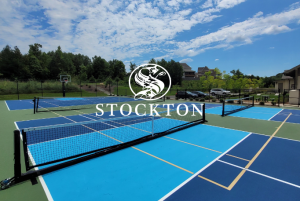 Check out our private facility in Trussville! Stockton boasts three outdoor hard courts situated in a very popular residential suburban area. The facility also provides exclusive access to an indoor gym and 3 swimming pools, all nestled within the heart of this community.
Plan to Play! -New court openings to come!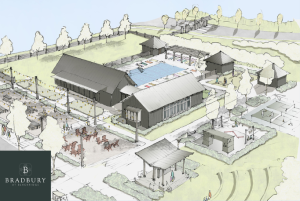 Bradbury at Blackridge, one of Birmingham's new home communities, will be getting a brand new facility offering residents the use of dedicated pickleball courts. Situated in a beautiful wooded area, the facility will offer an array of indoor and outdoor amenities, including a resort-style pool, an amphitheater, a playground, and a fitness center. There will be plenty of opportunities for residents to socialize, stay active, and #BEBRADBURY.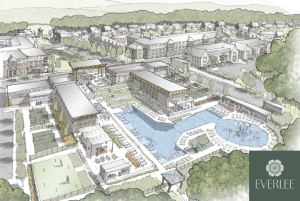 Everlee is an exclusive neighborhood that will host dedicated pickleball courts within its Village Center, alongside its lush green spaces, parks, and walking trails. As another one of the city's new home communities, this neighborhood is designed to give residents a place to relax and revitalize, and the addition of pickleball courts will provide a great space for players to socialize. Get access to private pickleball courts and so much more when you #PLANTYOURROOTS in Everlee.
If you're looking for places to play a game locally, be sure to check Pickleheads list of the top pickleball courts in the area
Join us for a round!
Why not give pickleball a go and see what all the excitement is about? Grab your paddle and join us on the court in Stockton and in more Signature Homes communities down the line!
Explore Our Communities