October 9, 2020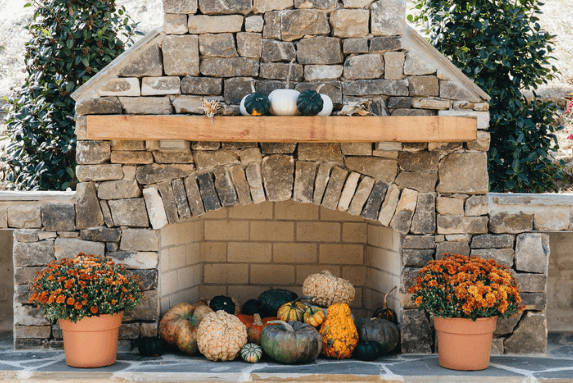 After a long hot Summer, many of our future residents and current homeowners are happy to see the temperatures drop and the leaves begin to change. Before diving into Fall, let's reminisce on what a wonderful Summer we had here at Signature. 
All of our communities enjoyed splashing through Summer in their resort-style pools and the many amenities around them, many of which include lakes and ponds for fishing. Although that season has come to a close, there is still so much fun to be had.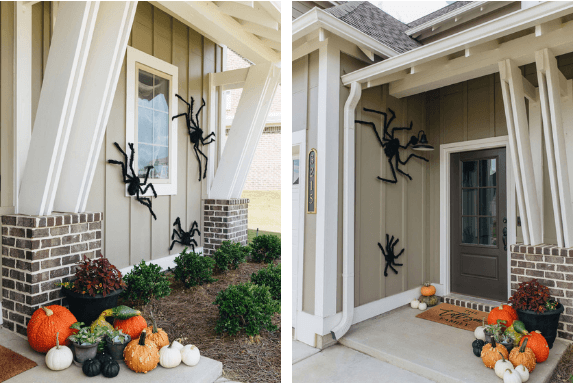 Halloween is here and we love to see how you get gouley! Get inspired on ways to decorate your home for Halloween on our Instagram and TikTok page. You have to follow us to see how some homeowners are taking spooky to a whole new stratosphere! 
Patio Decor for Fall
One thing we love about Fall decorating is how long you're able to enjoy it. In the South, the temperatures start to dwindle around late September, and early October so that's when it's typically safe to set out pumpkins and plants without the fear of them overheating. Here is some inspiration for how to decorate your porch and patio for Fall!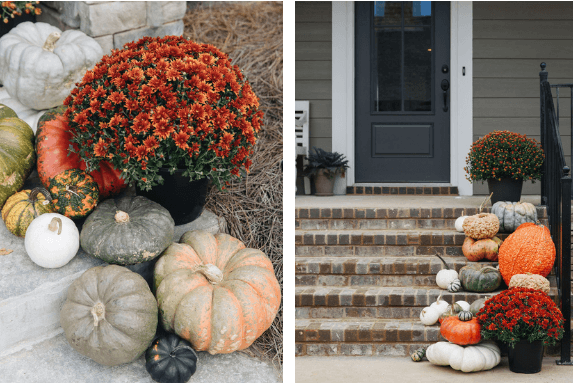 Ideas for Decorating Fall Front Porch with Stairs
The front porch stairs are so much fun to decorate! Our basement homes don beautiful brick stairs and iron railings which give you so much space to work with when decorating. With more square footage, comes more props which can get pricey depending on what type of decor you are looking to fill it with. Mums are a great way to fill the space throughout. Start with two large plants at the top of the staircase and scale down in size as you make your way down the stairs. We love the look of stacking pumpkins and making them flow out onto the walkway.
Consider adding some corn stalks near your front door for added height. You can also add a decorative pillow to your front porch furniture to showcase the colors of Fall!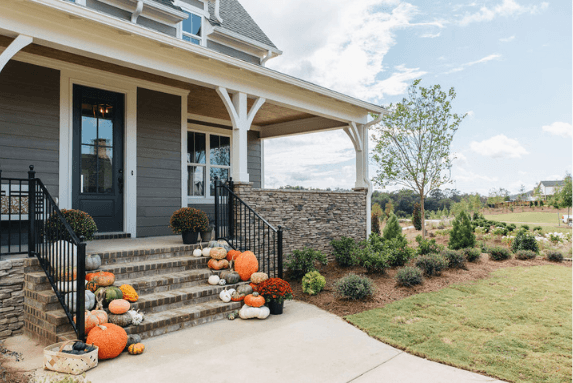 Decorating Fall Patio with Pumpkins
When choosing pumpkins for your Fall patio decor, most people will say, "Go big or go home." However, we believe the perfect patio decor includes a good mix of big and small! Whenever you head to your local garden shop or pumpkin patch aim to pick pumpkins of all shapes and sizes. This will help give depth and interest to your fall patio decor!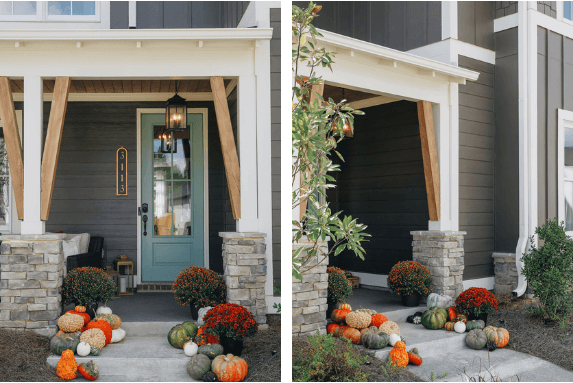 Patio Decor Ideas for Fall
Extend your front porch decor for Fall onto the back patio of your home! The idea of indoor-outdoor living is becoming less of a perk when building, and more of a MUST. Our new-build home plans put a special emphasis on this lifestyle. Your patio should be a true extension of the inside of your home, so it only makes sense to include pumpkins and potted plants. To see more of our patio plans, start by choosing a community here!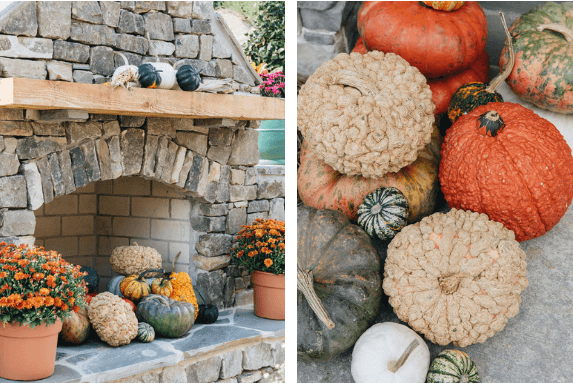 Explore Our Communities