December 16, 2020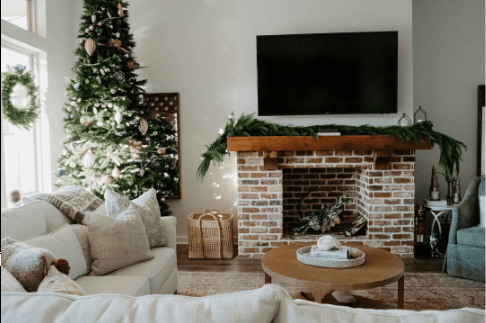 By now, all the trees have been trimmed and the stockings have been hung. The remainder of the holiday season should be spent enjoying the spaces around your home. Today, we are going to give you some ideas for how to celebrate time and togetherness throughout the home with recipes, activities, and more!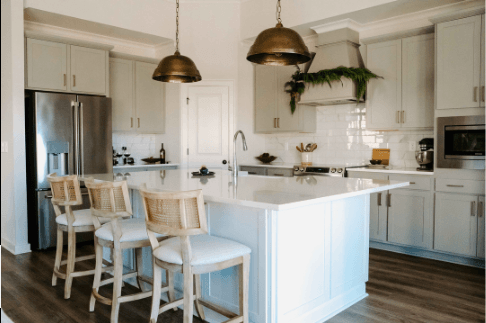 Holiday Home: The Entry Way
One of the best ways to display your holiday spirit on the inside of the home is via your entryway! It's likely the first stop you make on the way into your home each day, so fill it with joy! We love a large console table in an entryway because it gives you so much freedom to get creative with your holiday trinkets. The window seals and stairways in our homes are also excellent places to add lights and greenery to complete your holiday entryway decor!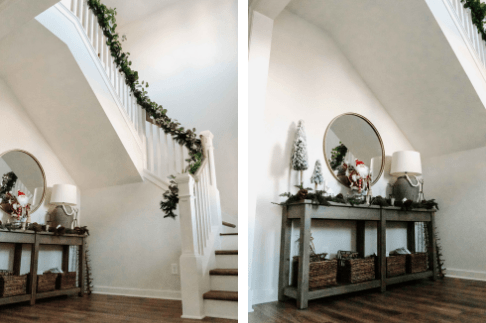 Cook it Up in the Kitchen for the Holidays
The kitchen is the heartbeat of the home, and during the hoidays, it's a fun place to add a little extra spice. For decor, we love the look of fresh greenery draped over the kitchen hood! Another great place around the kitchen to decorate for the holidays is the island. Adding bows and wreaths to your bar stools is the perfect place to showcase your signature holiday style!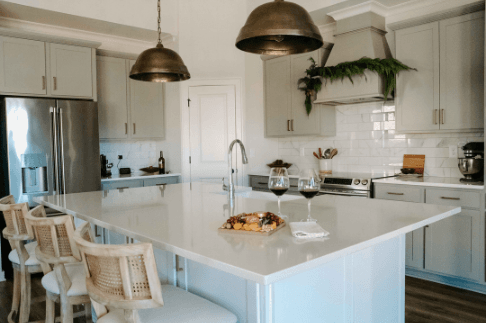 Try these holiday recipes from a few of our favorite Signature Homes owners that have fantastic lifestyle and cooking blogs:
Feast with the Family in the Dining Room
Most families have hard and fast rules around their Christmas movie-watching schedule. Another highly debated subject is whether you eat a big Christmas breakfast or save it all for a large dinner feast? Either way, the dining room is a special place to gather for it all.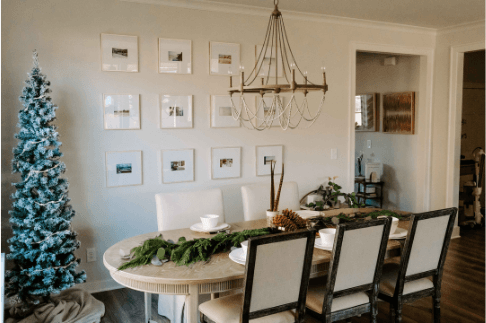 Relax in Your Living Room
This is the spot where you sit back, relax, and relish in all your hard work for the year! Curl up with your favorite book and blanket — light that holiday scented candle, and cut on your favorite Christmas movie because you deserve it.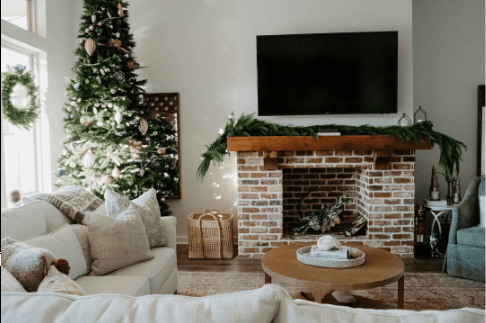 The Best Gift: a Bonus Room
Last but not least, one of the best rooms in the house to utilize during the holidays is our oversized bonus rooms. Enjoy your extra space for things like wrapping, watching, gaming, and more!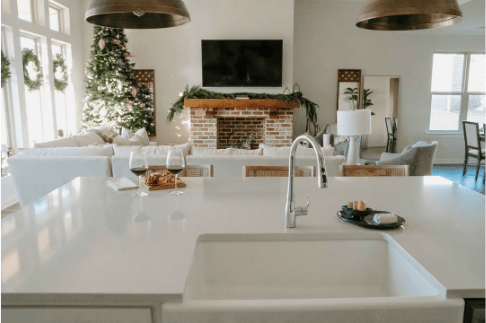 New Home for the Holidays
If you've been longing to be in a brand new home in time for the holidays next year, let us help! We have amazing new-build opportunities in both the Birmingham and Nashville areas NOW. Start by choosing your desired area here!
Explore Our Communities